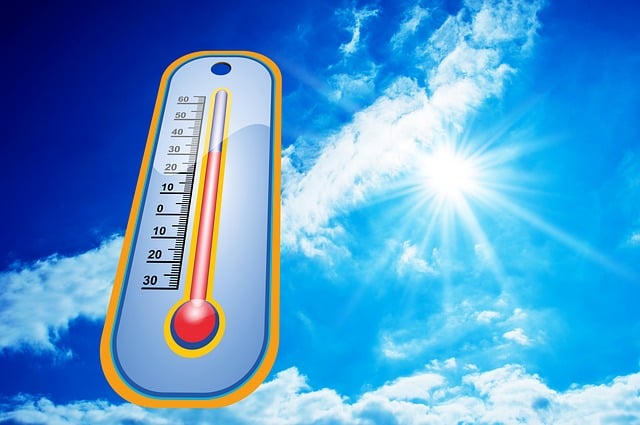 Workers Threaten to Strike Over Heat as Texas Laws Place Heat Protections on Workers' Backs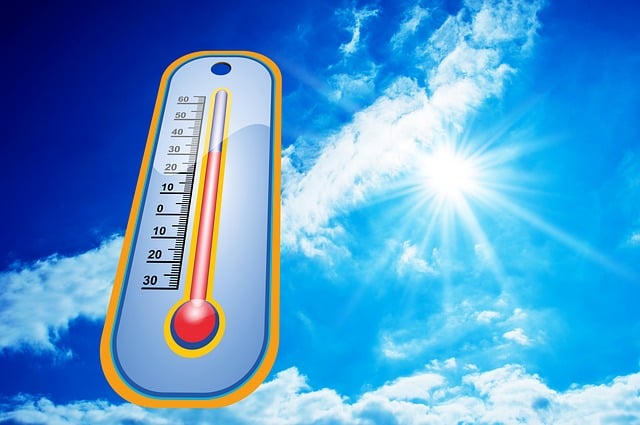 Houston, TX (WorkersCompensation.com) – As outdoor workers across the South struggle under a massive and long-lasting heat dome, some postal employees and delivery workers are threatening to strike over working conditions.
In Texas, Gov. Gregg Abbott recently signed legislation that would bar cities and counties from making local rules that would specifically protect workers from heat illness. Without federal or state standards, some local governments have passed laws that would require employees be trained in self-care, and that supervisors be trained to spot symptoms of heat stress, as well as require employers to provide breaks and other protective measures.
Texas workers and union officials said that without those local ordinances, employees have to protect themselves when it comes to high heat.
According to OSHA, heat kills more people on the job annually than hurricanes, tornadoes or flooding. Texas has had 42 heat-related deaths on the job since 2011, the most of any state in the country, according to the U.S. Bureau of Labor Statistics.
Already, Texas has seen two deaths since the beginning of the heat wave – Justin Foster, a 35-year-old lineman and Eugene Gates, Jr., a 66-year-old letter carrier.
Work Safety experts and union officials say the death count is probably higher because deaths on the job may be recorded under other causes.
Maynor Estuardo Alvarez told the Texas Tribune he experienced heat stroke last year. A construction worker in Houston, he noticed that his heart was racing and that he had started sweating profusely. Soon, his calves and arms cramped, and a pain started under his ribs.
He was already drinking water, so to help himself he moved to another unit on the job site that had air conditioning, drank more water and took time to recover.
Juan Pedro Munoz, 45, was siding a house in Austin this year when the heat wave hit. He told the Texas Tribune that his crew is scheduled for 10-minute breaks every hour to cope with the heat.
"We never had a problem with the breaks," Muñoz said. "We talked to the supervisor and he told us he would rather have us working than in the hospital."
But, he said, that's not always the case. Other workers he's spoken to say some supervisors won't let them take a break. In Austin, employers are required to give workers a break.
When HB 2127 goes into effect on Sept. 1, known as the "Death Star law," those ordinances won't be in place to protect workers.
That will leave employees in charge of their own health, Alvarez said.
"Sometimes the foreman is a kind person and brings you water, but there are others who want to please the boss, want to advance faster and more production, so they don't bring water nor allow us to take a break to relax a little bit."
After his episode, Alvarez said he now takes breaks whether he is authorized to or not.
"I have been sent home several times because they say I am rebellious, that if they give me breaks the other workers will want the same. And I do not get paid for the day," he told the Tribune. "But I do not care if they send me home. Working until I lose my life is not worth it."
OSHA recommends that workers drink at least one glass of water every 20 minutes, to rest from the heat in the shade or in cool places, to wear loose-fitting light-colored clothing and a hat, and to be aware of coworkers.
Officials said postal workers, who work alone most days, are at heightened risk.
William Moody, president of the Letter Carriers of the National Association Branch 181, said customers need to look out for their letter carriers.
"It takes the whole community to look out, not only for letter carriers but anybody that works in the heat," Moody said. "Sometimes it is just talking to the person and making sure they are coherent."
According to the U.S. Postal Service, only a little over a third (34 percent) of its current vehicles have air conditioning, however, the agency said they are acquiring more vehicles with air conditioning and are providing mandatory heat-training for all workers.
But delivery drivers, who also frequently work alone, are ready to strike over their work conditions in the heat. According to the International Brotherhood of Teamsters Union, 340,000 UPS drivers are ready to walk if contract negotiations don't include provisions for the heat. If a contract that includes heat-safety demands isn't reached by July 31, the union said the drivers would strike.
Drivers said on summer days UPS delivery trucks can exceed 120 degrees in the back. On top of the heat, work schedules – where drivers can be delivering six days a week and more than 12 hours a day – make it difficult for drivers to take breaks. Additionally, surveillance cameras and sensors inside the trucks discourage drivers from resting between deliveries.
Since 2015, OSHA has recorded at least 143 heat-related injuries to UPS drivers.
In California, Amazon delivery drivers are on indefinite strike until they can negotiate a contract that includes heat provisions.
Amazon requires drivers to make up to 400 stops per day, even when temperatures exceed 100 degrees Fahrenheit. Some days, the pace set by Amazon requires drivers to miss their guaranteed 15-minute breaks, workers said. With temperatures soaring over 130 in the back of delivery trucks and no cooling system, drivers joined the Teamsters union and went on strike in July over working conditions.
Workers concerned about heat-related working conditions isn't new. In recent years, workers at Voodoo Donuts in Portland, Oregon; McDonalds in Detroit, Michigan; Jack in the Box in Sacramento, California and Hooters in Houston have gone on strike to protect themselves from extreme heat.
Read Also
Liz Carey

Liz Carey has worked as a writer, reporter and editor for nearly 25 years. First, as an investigative reporter for Gannett and later as the Vice President of a local Chamber of Commerce, Carey has covered everything from local government to the statehouse to the aerospace industry. Her work as a reporter, as well as her work in the community, have led her to become an advocate for the working poor, as well as the small business owner.