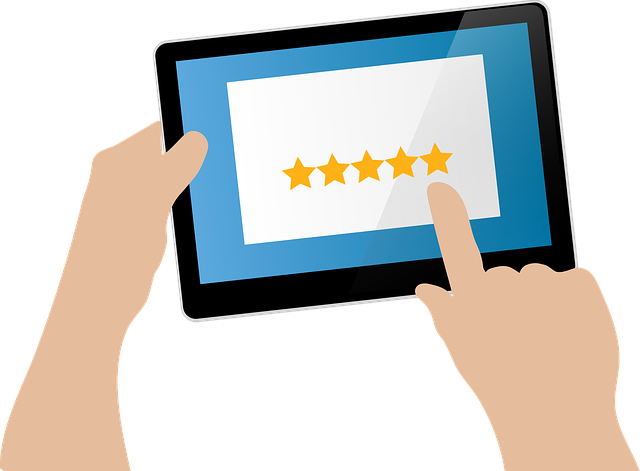 The Unseen Dimension of Workers' Compensation—Feedback Matters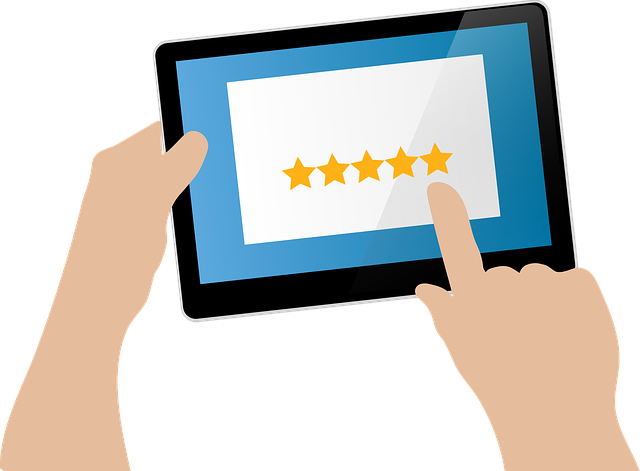 Part Five of Seven
Sarasota, FL (WorkersCompensation.com) -- In the intricate world of workers' compensation, the primary focus often rests on procedural accuracy, timely case resolution, and compliance with laws and regulations. While these elements are undeniably crucial, they only tell half the story. What about the human side—the emotional and psychological experiences of the injured workers navigating through this complex process?
"Ask for Feedback on Delivery" aims to highlight this overlooked aspect. We will explore the powerful role of feedback in enhancing the efficacy and humanity of the claims process. From post-interaction surveys that capture the worker's voice to adjuster training programs fueled by this invaluable feedback, we are taking a holistic look at how companies can evolve to serve better their operational goals and the people at the heart of these claims.
In the fifth article of this series, you'll discover why feedback is the missing puzzle piece in your claims management strategy and how implementing a feedback-driven approach can elevate the entire workers' compensation experience. Whether you're a claims adjuster, a stakeholder, or an organizational leader, read on to unlock the transformative potential of actively seeking—and meaningfully acting upon—feedback.
Ask for Feedback on Delivery
(1) Post-Interaction Surveys: While it's crucial to manage workers' compensation claims effectively, it is equally important to understand how the process feels from the injured worker's perspective. Post-interaction surveys can serve as a valuable tool for gauging the quality of the worker's experience and offer insights into areas for improvement.
A Mechanism for Continuous Improvement
Post-interaction surveys act as a feedback loop that encourages continuous improvement in the organization's claims management process. They enable the company to understand what they are doing well and where there may be room for improvement directly from the people who've gone through the experience.
Crafting Effective Questions
The questions in a post-interaction survey should be designed to elicit honest and constructive feedback. For instance, instead of asking leading questions like, "Were you satisfied with our service?" consider more open-ended questions like, "Did you feel heard during your claim process?" or "Is there anything you wish had been done differently?" These questions invite candid responses and provide a more nuanced understanding of the worker's experience.
The Value of Anonymity
The survey must be anonymous for workers to feel comfortable providing candid feedback. Knowing that their responses won't impact their claims or work status can encourage workers to be more open, leading to more reliable and actionable feedback.
Analyzing and Implementing Feedback
Collecting feedback is just the first step; what counts is how the organization uses it. Leadership and management should regularly review survey responses to identify patterns or trends. For example, if multiple workers report feeling unheard or undervalued, adjuster training in active listening or empathy skills could signal a need for adjuster training.
(2) Adjuster Training: Once post-interaction surveys have been collected and analyzed, the next logical step is to convert this valuable data into actionable insights. One of the most effective ways to do this is through adjuster training programs tailored to address the specific areas of concern raised by injured workers.
The Feedback-Training Loop
Think of feedback and training as a virtuous cycle: Feedback identifies gaps in service delivery, and training fills those gaps. This continuous loop allows organizations to evolve and adapt to the needs of their workforce, creating a more effective and empathetic claims process over time.
Tailoring Training Modules
Generic training modules are less likely to bring about the needed changes. Therefore, the feedback should be used to create targeted training focusing on areas like communication skills, empathy, active listening, or conflict resolution. For example, if workers commonly report feeling unheard, a training module on active listening techniques might be developed.
Real-World Scenarios
Training becomes more relatable and effective when it includes real-world scenarios that adjusters might encounter in their roles. Ideally derived from the feedback, these scenarios can help adjusters practice new skills in a controlled environment before applying them in actual interactions with workers.
Evaluating Training Effectiveness
It is crucial to incorporate assessment methods to ensure the training achieves its intended outcomes. This could be through role-playing exercises, written tests, or even another feedback collection precisely gauging the effectiveness of recent training initiatives.
Continuous Improvement
Adjuster training should not be a one-time event but an ongoing process. Regularly updating training modules to reflect new feedback keeps the training relevant and ensures that adjusters' skills are continually honed.
Building A Human-Centric Workers' Compensation Ecosystem
As we wrap up this fifth installment of "The Unseen Dimension of Workers' Compensation—Feedback Matters," it is clear that feedback is not just an optional add-on but a pivotal force in the evolution of workers' compensation systems. In our journey through post-interaction surveys and adjuster training programs, we've delved deep into the transformative power of feedback as a tool for systemic improvement.
What truly stands out is the dual nature of feedback—it is a mechanism that supports operational efficiency and human dignity. It's not merely about refining processes but about giving voice to the injured worker, building trust, and fostering a culture of empathy and understanding. This feedback-driven approach offers organizations a remarkable opportunity to elevate their claims management on paper and in the lived experiences of those they serve.
As you move forward, consider feedback as an essential part of your toolkit, whether you are a claims adjuster wanting to fine-tune your skills, a stakeholder aiming to understand the nuances of worker experiences, or an organizational leader seeking to create a more resilient and adaptive system. Let this not be the end but a new beginning in your journey toward a more human-centric approach to workers' compensation.
Remember, the potential for remarkable transformation lies at the intersection of feedback and action. Ask, listen, and act. The benefits are mutual, the impact is profound, and the path to continuous improvement is well within reach.
Read Also
Claire Muselman

Dr. Claire Muselman is the Principal of CM Advising, bringing passion-filled purpose & energy with a dose of glitter & sparkles to risk management through fragmented CRO work. Dr. Claire's prior experience includes almost two decades in insurance, being a game-changer & thought leader in workers' compensation. She created the first-ever Workers' Recovery Unit, designed the first Workers' Compensation Center of Excellence, co-hosted ADJUSTED - a claims podcast, co-founded The Transitions, & is a weekly contributor for Featured News on WorkersCompensation.com, a monthly editorialist for The Experts View on WorkersCompensation.com, & a monthly contributor Captive.com. Dr. Claire has her own column with WorkCompCollege, Claire's Corner; her own column with BLOOM, Coffee & Conversations, where she shines light into sparkly parts of life twice per month; & is Editor-in-Chief Extraordinaire of the BLOOM hard copy magazine. In her free time, she can be found pouring into students as an Adjunct Professor at Drake University with a focus in Management, Leadership, Business Strategy & Public Speaking. By combining a solid business foundation with her passion for creating a better experience through emotional intelligence, empathy, & customer-centricity, Dr. Claire inspires others to ultimately make good things happen for people. Dr. Claire also believes it is her duty & responsibility to add seats to any table she is invited to participate. She is an Ambassador for the Alliance of Women in Workers' Compensation, Board Member for Kids Chance of Iowa, Advisory Board Member for WorkCompBlitz, Advisory Board Member for WorkCompCentral, Board Member for the Claims and Litigation Management Alliance (CLM) – Workers' Compensation Advisory Board; Dean of Workers Compensation for CLM's Claims College, Faculty for Work Comp College, & Advisory Board Member for the Paramedics Program at Des Moines Area Community College (DMACC). Dr. Claire speaks nationally on a variety of topics: leadership, self-development, workers compensation, & risk looking to change the industry one professional at a time. "Those with whom we are empowering today will be the decision-makers tomorrow. Advocacy is not enough, we need empathic, emotionally intelligent leaders who understand the bigger picture of helping employees feel seen, heard, acknowledged, & valued; returning injured humans to functional, contributing members of society; & more importantly, making sure our colleagues are able to return to their families & lives. The ripple effect matters."