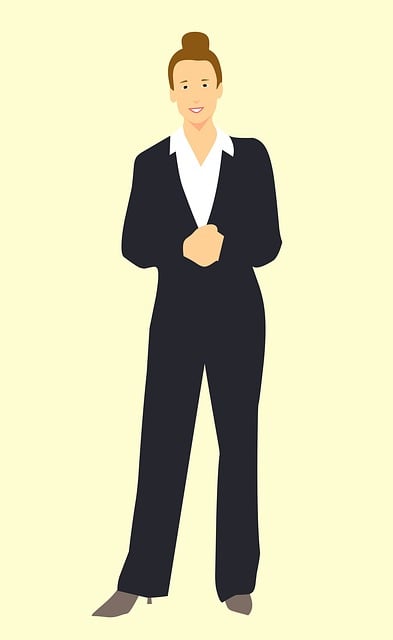 Southwest Airlines Webinar Explores Building People-Centric Cultures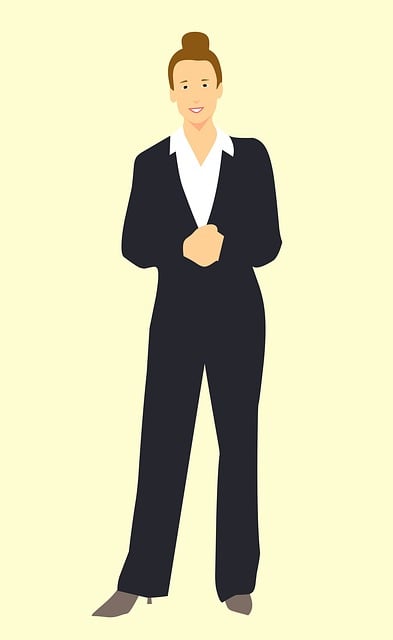 Sarasota, FL (WorkersCompensation.com) -- In a highly anticipated webinar titled "Humankind: Building People-Centric Cultures," hosted by Southwest Airlines, a panel of esteemed leaders shared their valuable insights on the crucial aspects of developing work cultures centered around the well-being and happiness of employees. The discussion revolved around emotional intelligence, kindness, and empathy and their instrumental role in building thriving organizations. This article delves into the key takeaways from the engaging webinar, shedding light on Southwest Airlines' exemplary practices.
James Ashworth, Vice President of Customer Support & Services at Southwest Airlines, emphasized the significance of forging intentional connections with people daily. He stressed that building a people-centric culture is not about occasional gestures; it requires consistent and deliberate acts of kindness and empathy. Ashworth urged organizations to understand and value their employees and customers intentionally.
Lindsey Lang, Vice President of People at Southwest Airlines, shared insights into the company's commitment to providing employees with the necessary support to excel in their roles. She highlighted the importance of serving internal employees first, as their satisfaction and well-being directly contribute to the company's external success. Lang emphasized the essential role of behind-the-scenes efforts in creating a positive and customer-oriented experience. Furthermore, she highlighted Southwest Airlines' impressive feat of hiring over 22,000 employees within 12 months, demonstrating its dedication to its workforce.
Lauren Woods, Senior Vice President of Technology & Chief Information Officer at Southwest Airlines, urged leaders to shift their focus from the "what" to the "who." She emphasized that organizations should prioritize people above all else and have the courage to lead with their hearts. Woods encouraged leaders to embrace emotional intelligence, welcome feedback, and pay attention to the needs of individuals. She stressed that successful organizations have realized the significance of fostering genuine connections beyond the challenges posed by the COVID-19 pandemic.
Lang also discussed the importance of people-centric onboarding, emphasizing that employees should be treated as unique individuals. Southwest Airlines ensures employees understand and embrace the company's core values and expectations starting from the interview process. By prioritizing hospitality, fostering a servant's heart, and injecting fun into the workplace, the company keeps a people-oriented approach at the forefront of its service-oriented culture.
Ashworth shared the success of Southwest Airlines' advisory board, which consists of front-line leaders. The company actively seeks employee feedback to gain valuable insights and ideas for enhancing the customer experience. Ashworth stressed the importance of listening to employees and acting based on their feedback. He highlighted the need to implement changes beyond simple adjustments, making them impactful.
Woods discussed the significance of leveraging technology to create a highly engaged and productive workforce. She emphasized celebrating wins based on individuals and paying attention to their needs. Woods stressed the value of investing time in developing the leader-employee relationship, fostering effective communication, and constantly evaluating the evolving nature of communication channels.
Ashworth highlighted the practice of actively listening to customers and going above and beyond to recognize their special events or occasions. By understanding the motivations behind their travels, Southwest Airlines aims to make each customer feel valued and appreciated. The company strives to personalize interactions and exceed customer expectations.
Lang urged HR departments to break away from the stereotype of being compliance-focused and instead find creative solutions to support employees. She emphasized the importance of adjusting processes to accommodate the human element, fostering accessibility, and promoting small acts of kindness. Lang encouraged HR teams to go beyond saying "no" and challenge themselves to say "yes" more often.
Woods tackled the topic of shifting priorities with clarity and empathy. She stressed the importance of clear communication to ensure employees understand why certain decisions are made and to empathize with their frustrations. By establishing clear priorities, teams can resolve conflicts independently, fostering a sense of ownership and self-sufficiency.
The webinar also explored the role of artificial intelligence (AI) in the workplace. Ashworth emphasized that AI enhances work processes and supports teams' initiatives, highlighting the need to align AI with organizational goals. Woods addressed fears surrounding AI, stating that it is a tool meant to assist work initiatives rather than replace person-to-person connections. She emphasized using AI to empower employees, enhance productivity, and work smarter.
Lang emphasized the importance of intentionality and setting boundaries to maintain a work-life balance. She encouraged leaders to allocate dedicated time for focused work, celebration, and organization. Leaders can prioritize important moments and foster stronger relationships with their employees by being intentional with their time.
Ashworth and Woods emphasized the importance of balance and transparency in managing priorities and expectations. They stressed the need for clear communication during "heads down" seasons and encouraged leaders to be upfront about their availability. By allowing employees to step in and take on responsibilities, leaders can build a culture of empowerment and develop future leaders within the organization.
Woods underscored the importance of addressing burnout and encouraging employees to take time off. She advocated for non-traditional approaches to work-life balance, such as offering alternative days off for those who worked on weekends or adjusting meeting schedules for employees who had worked overnight. Productivity can increase significantly by working smarter, not harder, and promoting awareness and support.
Southwest Airlines' webinar emphasized building people-centric cultures where emotional intelligence, kindness, and empathy thrive. By prioritizing employees' well-being, fostering effective communication, embracing technological advancements, and promoting work-life balance, organizations can create environments that drive success, engagement, and satisfaction among both employees and customers.
Read Also
Claire Muselman

Dr. Claire Muselman is the Principal of CM Advising, bringing passion-filled purpose & energy with a dose of glitter & sparkles to risk management through fragmented CRO work. Dr. Claire's prior experience includes almost two decades in insurance, being a game-changer & thought leader in workers' compensation. She created the first-ever Workers' Recovery Unit, designed the first Workers' Compensation Center of Excellence, co-hosted ADJUSTED - a claims podcast, co-founded The Transitions, & is a weekly contributor for Featured News on WorkersCompensation.com, a monthly editorialist for The Experts View on WorkersCompensation.com, & a monthly contributor Captive.com. Dr. Claire has her own column with WorkCompCollege, Claire's Corner; her own column with BLOOM, Coffee & Conversations, where she shines light into sparkly parts of life twice per month; & is Editor-in-Chief Extraordinaire of the BLOOM hard copy magazine. In her free time, she can be found pouring into students as an Adjunct Professor at Drake University with a focus in Management, Leadership, Business Strategy & Public Speaking. By combining a solid business foundation with her passion for creating a better experience through emotional intelligence, empathy, & customer-centricity, Dr. Claire inspires others to ultimately make good things happen for people. Dr. Claire also believes it is her duty & responsibility to add seats to any table she is invited to participate. She is an Ambassador for the Alliance of Women in Workers' Compensation, Board Member for Kids Chance of Iowa, Advisory Board Member for WorkCompBlitz, Advisory Board Member for WorkCompCentral, Board Member for the Claims and Litigation Management Alliance (CLM) – Workers' Compensation Advisory Board; Dean of Workers Compensation for CLM's Claims College, Faculty for Work Comp College, & Advisory Board Member for the Paramedics Program at Des Moines Area Community College (DMACC). Dr. Claire speaks nationally on a variety of topics: leadership, self-development, workers compensation, & risk looking to change the industry one professional at a time. "Those with whom we are empowering today will be the decision-makers tomorrow. Advocacy is not enough, we need empathic, emotionally intelligent leaders who understand the bigger picture of helping employees feel seen, heard, acknowledged, & valued; returning injured humans to functional, contributing members of society; & more importantly, making sure our colleagues are able to return to their families & lives. The ripple effect matters."