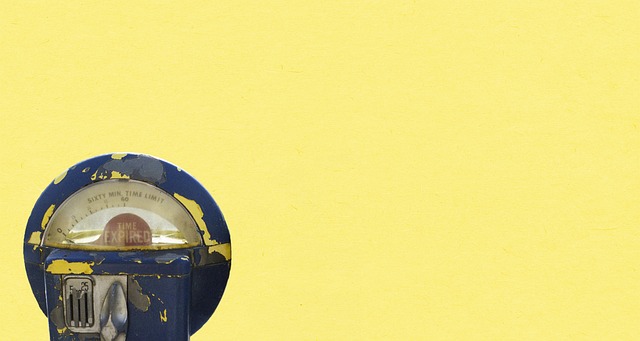 Recording Abuse: NYC Traffic Enforcement Agents Want Body Cams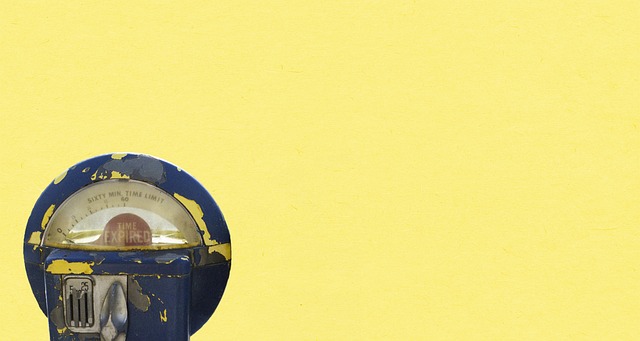 New York, NY (WorkersCompensation.com) – Traffic enforcement agents in New York City say they want body cameras to wear so they can show their bosses and the public the daily abuse they endure.
Sayed Rahim, president of the Communication Workers of America Local 1182,
the traffic enforcement agents' union, said the city's 2,500 traffic agents want the cameras to show what they go through as they write parking tickets and direct traffic. Although they are part of the New York Police Department (NYPD), the traffic agents don't have body-worn cameras like patrolmen.
"It is very important issue for our members' safety," Rahim said. "The body camera is even more important than the bulletproof vest."
For traffic agents, assaults, being spit on, screamed at and accused of writing bogus tickets is a regular part of their job, he said. Having video to record those events would create a record of what they traffic agents go through, he said, while serving as a deterrent to bad behavior on the part of motorists.
"Right now we have no proof of anything happening out in the street, and everybody is blaming our agents," Rahim said. "If everything is recorded, we can prove who is at fault. It's a very important issue for our members."
According to the NYPD, attacks on traffic agents were up 10 percent in 2022. That year, 43 city traffic agents reported being assaulted, up from 39 assaults in 2021. Reports indicate that 18 traffic agents were harassed by motorists, and three were robbed.
In November, a Brooklyn man was outraged that he was getting a ticket, so he pushed the agent to the ground and pummeled him, police said.
Police said the agent was issuing a parking summons on the man's vehicle in Sheepshead Bay when the man, who wasn't in his car at the time, approached the agent and started an argument with the agent. The argument became heated and the man flicked the agent's cap off his head before pushing him. When the agent pushed back, the man threw him onto a car and punched him. The man then fled the scene in his ticketed vehicle.
Aaron Beller, 48, was arrested and charged with aggravated menacing in that case.
In July, a motorist hit a traffic enforcement agent with his car after the agent gave the driver's friend a ticket, police said.
In that incident, a 25-year-old agent had left a ticket on a Ford van on Glenwood Road when the driver of the van and his friend confronted the agent, police said. The two yelled at the agent and attacked him.
When the fight ended, the suspect got into his own car, a dark-colored Infiniti and ran into the agent, clipping him. Surveillance video showed the agent tumble over the hood and land on the asphalt as the car passed. The driver of the van took off in the opposite direction, the video shows.
Investigators were able to retrieve information from the video and identify the driver through license plates.
And in April, an F.B.I. agent was accused of attacking an agent who gave his Jeep a ticket while it was parked by a hydrant in Queens.
Officials said traffic agent Dipankar Dipu wrote a ticket and placed it on the Jeep not knowing agent Kenneth Diu was inside. When he left the ticket, Diu got out of the vehicle and demanded Dipu void the citation.
When Dipu said he couldn't do that, Diu grabbed Dipu's electronic ticketing machine, locked himself in his car and voided the ticket. He then got out, threw Dipu on the car, pulled his arms around behind him and handcuffed him.
When police and Dipu's supervisor arrived, Diu was arrested and charged with assault, tampering with public records, computer tampering and obstructing governmental administration.
Union officials say attacks on traffic agents happen every day, and many go unreported.
Agents say that while they generate big revenue for the city, they are amongst the lowest-paid city employees, making just $41,493 to start, a salary that can only rise to $47,874.
Local 1182 officials said they hope contract talks can raise the start at $44,000 and go up to $65,000 after seven years.
According to the New York Post, the average renter needs to make about $155,000 a year to rent an apartment in the city. Smart Asset noted food, rent and living expenses should be covered by a salary of between $55,000 and $100,000 after taxes.
Being a ticket agent is more than just directing traffic, officials said. And the salary and protections should reflect that, Rahim said.
"This job has dramatically evolved over the last 30 to 40 years. We're not only writing summonses, but we're responding to emergencies, like building collapses," he said. "We've become first responders, and since we wear police uniforms, we've become force multipliers to help the NYPD at major events like parades. But the city has failed to treat us differently, falling back on the old job description."
Read Also
Liz Carey

Liz Carey has worked as a writer, reporter and editor for nearly 25 years. First, as an investigative reporter for Gannett and later as the Vice President of a local Chamber of Commerce, Carey has covered everything from local government to the statehouse to the aerospace industry. Her work as a reporter, as well as her work in the community, have led her to become an advocate for the working poor, as well as the small business owner.