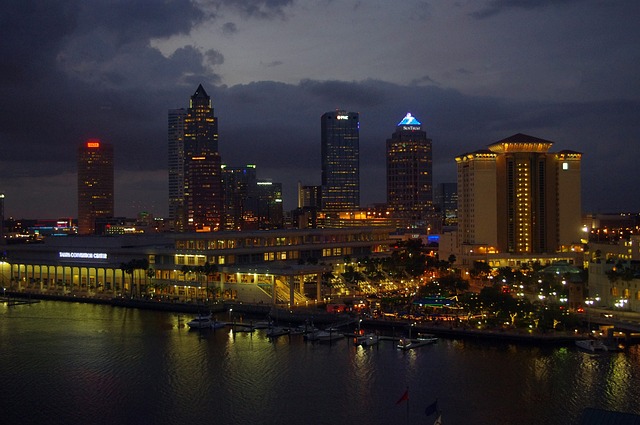 Former NFL Wide Receiver Injured in Industrial Accident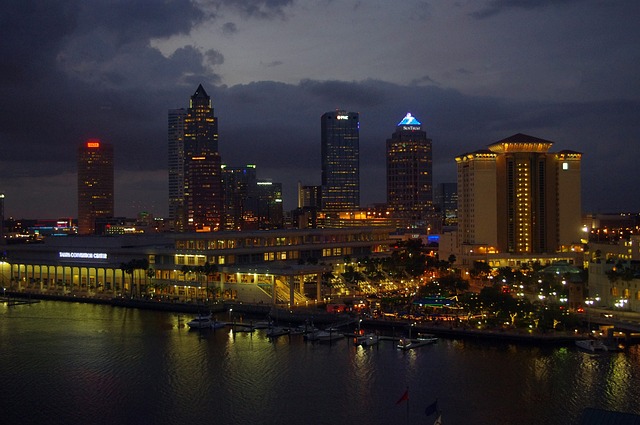 Tampa, FL (WorkersCompensation.com) – A former NFL wide receiver is one of several employees who were injured or killed in industrial accidents across the country over the past two weeks.  
Officials said former Tampa Bay Buccaneers wide receiver Mike Williams was on life support Wednesday after suffering injuries in a construction accident in Tampa.
Williams, 36, was working at a construction site when a steel beam fell on his head on Sept. 1, his father Wendell Muhammad said in a GoFundMe post. The accident caused Williams' brain and spinal cord to swell, Muhammad said. Williams passed out and was rushed to intensive care.
According to the Tampa Bay Times, Williams remains on life support while his family considers their options. Williams was a native of Buffalo and attended Syracuse University before he was drafted in the fourth round of the 2010 NFL draft. He played four years for the Buccaneers before he was traded to the Buffalo Bills in 2014.
On Wednesday morning, in Hagerstown, Md., a worker died at work when he and his garbage truck were struck by a passing automobile.
On Jose Gomes, 55, was working as a garbage truck worker when he was hit by a car, officials said. Police said Gomes was driving he 2023 Freightliner garbage truck when he had to stop on the northbound side of the road. Gomes and his passenger, Jose Flores Sanchez, 28, of Gaithersburg, Md., then got out of the truck around 5:30 a.m. to retrieve trash cans.
According to the police report, a 2006 Subaru Outback driven by Osman Perez Mollo, 53, of Oxon Hill, Md., was heading north on the same road and for "reasons unknown" hit Gomes and the rear of the garbage truck. State police said Sanchez and Mollo were not injured, but Gomes was taken by ambulance to a nearby hospital where he later died.
State police said in a press release that they were continuing to investigate the crash to determine if any charges will be filed.
In Adrian, Mich., four men died on Labor Day as they were traveling from one job site to another. Police said the men were in a work F-150 pickup truck when the driver of another pickup truck T-boned into them.
The four men, employees of K&B Asphalt Sealcoating, Inc., were all killed in the crash. Police said the other driver, a 55-year-old man from Lenawee County had life-threatening injuries and was taken to a hospital in Ann Arbor.
"My heart aches for each and every one of them," said, Rocky Wingfield, the owner of K&B Asphalt Sealcoating, Inc. in Adrian, Michigan, whose employees died in the crash. "You know, it's just such a tragic moment, and hopefully we can, you know, get these guys through it with prayer and grief counseling and everything that they need."
Wingfield said he has called off work for the week and called in grief counselors.
On Aug. 29, an airport worker died when his forklift got caught on something and overturned.
Massachusetts State Police said Raul Santiago, 51, a subcontractor for JetBlue at the Logan International Airport in Boston, was driving a Komastu forklift through a lower bag service entrance in Terminal C. Officials said the clearance on the service entrance was 8 feet, 6 inches, but when the forklift went through the entrance, its backrest extension was lifted, making it taller than the entrance.
Official said the backrest is designed to attach to the front of the forklift and protect the operator from loads falling toward them, however the backrest collided with the beam at the top of the entrance, flipping the forklift over. Police said several of the victim's co-workers tried to help the victim, using an aircraft two bar to lift the forklift high enough to release him from under the vehicle.
However, he was taken to Boston Medical Center with life-threatening injuries were he died.
State police said Santiago's death was being investigated by the State Police Detective Unit for Suffolk County, the State Police Crime Scene Services Section, and the State Police Collision Analysis and Reconstruction Section.
And in Minnesota, a construction worker is dead after he was struck by a vehicle while on a job site.
Mike Gau, 54, died August 29 when he was hit while working in a construction zone a Rockford Road and Nathan Lane North, officials said. Gau was a 14-year employee of the Minnesota Department of Transportation, and was working on a project to rebuild the Rockford Road bridge over the highway, transportation officials said.
According to the Hennepin County Medical Examiner, Gau died of multiple blunt force injuries after he was hit by a dump truck driven by Mark Kohnen, 71, of Buffalo, Minn. Officials said an investigation into the crash continues.
"MnDOT is grieving this tragic death and focused on supporting Michael's colleagues and family," a MnDOT spokesperson said in a statement. "MnDOT immediately notified MNOSHA to begin an investigation and the agency is closely coordinating with the Plymouth Police Department and Minnesota State Patrol."
The incident is also under investigation by the Minnesota Occupational Safety and Health Administration, officials said.
Read Also
Liz Carey

Liz Carey has worked as a writer, reporter and editor for nearly 25 years. First, as an investigative reporter for Gannett and later as the Vice President of a local Chamber of Commerce, Carey has covered everything from local government to the statehouse to the aerospace industry. Her work as a reporter, as well as her work in the community, have led her to become an advocate for the working poor, as well as the small business owner.