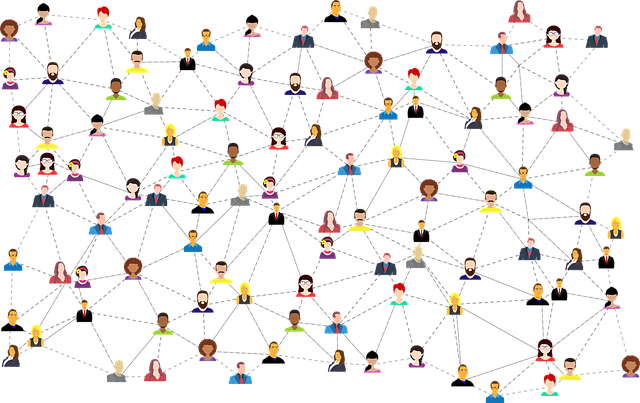 Back to Basics – The Human Element, Section 5: Personal Leadership and Collaboration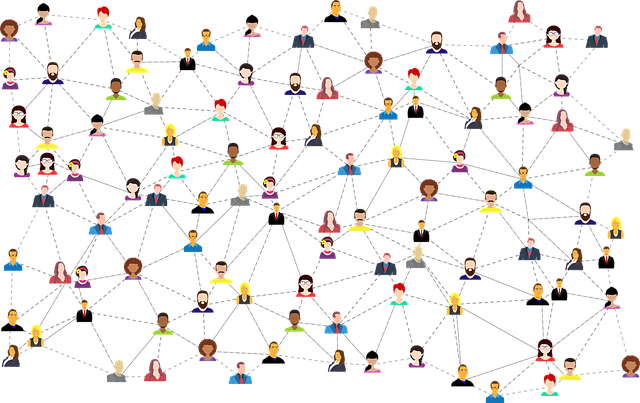 Sarasota, FL (WorkersCompensation.com) -- The importance of personal leadership and collaboration cannot be overstated in the complex and multifaceted landscape of workers' compensation claims. These foundational principles form the bedrock of a compassionate and efficient approach essential for success. Personal leadership, encompassing areas like setting the right tone for the day, deep self-awareness, and a thorough exploration of communication, organization, and attitude, empowers professionals to navigate the process with empathy and precision. Simultaneously, building robust relationships through preparation and collaboration within the organization and with external stakeholders lays the groundwork for trust, transparency, and effective coordination. Together, these elements create a comprehensive framework that supports the claims professional, injured workers, and entire organizations involved in the claims process.
Self-Leadership 101
Setting the Tone
Starting the day with a clear plan allows claims professionals to handle cases empathetically and efficiently. This process goes beyond merely listing tasks and involves aligning daily goals with the larger mission of treating injured workers with respect and dignity.
Preparation begins with thoroughly reviewing the day's agenda, assessing priorities, and setting specific objectives, ensuring everything runs smoothly. This organizational readiness is foundational in building trust with injured workers, letting them know their case is handled with attention and care.
Mindfulness practices, such as taking a moment to center oneself, can foster a calm and empathetic approach to daily interactions. By maintaining an awareness of one's emotional state and reactions, claims professionals can better relate to the injured worker's experience, enhancing the quality of communication and support.
Ensuring that daily activities align with personal and organizational values helps maintain a focus on treating injured workers with compassion and fairness. This alignment reinforces the ethical responsibility of the professionals in the industry, creating an environment where the human element of the claims process is recognized and prioritized.
These strategies form a holistic approach to the start of each day in the workers' compensation field, setting the tone for meaningful interactions and outcomes that honor the individuality and needs of each injured worker.
Self-Awareness
Understanding oneself, including recognizing personal strengths, weaknesses, biases, and attitudes, is essential for fostering more positive relationships with injured workers.
Reflective practices, such as regular self-reflection, help professionals identify areas for growth and development, leading to more thoughtful and empathetic interactions. This self-awareness creates a platform for continuous improvement and more nuanced responses to each injured worker's unique situation and needs.
Emotional intelligence, or cultivating awareness of one's emotions and how they affect interactions, allows for more thoughtful responses to injured workers' needs and concerns. By understanding and managing one's emotional reactions, professionals can create a more supportive and respectful environment for those navigating the complex claims process.
Ongoing learning, such as continuous education in communication, psychology, and interpersonal skills, can provide valuable tools for self-awareness and relationship-building. The commitment to learning and growing in these areas reinforces the ability to relate to and empathize with injured workers, fostering trust and collaboration.
These self-awareness and personal growth elements are integral to creating a human-centered approach in the workers' compensation industry.
Deep Diving
Exploring deeper into areas like communication, organization, and attitude is essential for developing effective strategies to approach the complex and sensitive nature of workers' compensation claims.
Communication skills are central to this endeavor. Understanding different communication styles and methods can improve interactions with diverse individuals, fostering clarity and trust. Active listening to injured workers and colleagues ensures that their needs are understood and addressed while articulating thoughts clearly and respectfully contributes to transparent and constructive dialogues.
These practices create a foundation for positive relationships and effective problem-solving.
Organizational skills play a crucial role in the claims process. Creating effective systems for managing information, time, and resources is vital in handling claims efficiently. Prioritizing tasks through time management ensures that important matters are addressed promptly. Using available tools, including technology, effectively streamlines the process and facilitates collaboration. Organized and thoughtful control of the claims process leads to better outcomes for all involved.
Attitude is often underestimated in professional interactions but is critical in workers' compensation. Maintaining a positive and empathetic attitude toward all stakeholders encourages a human-centered approach. Putting oneself in the shoes of the injured workers and understanding their experiences fosters compassion while building resilience helps professionals navigate the often complex and emotional terrain of workers' compensation claims. A positive attitude not only benefits the professional but creates an environment where the dignity and individuality of each injured worker are respected and valued.
These three aspects — communication, organization, and attitude — synergize to form a more humane and practical approach to workers' compensation claims, reflecting a shift in the industry towards empathy, understanding, and individualized care.
The concepts within Self-Leadership 101 are not just theoretical ideas but practical tools for claims professionals. By setting the right tone, cultivating self-awareness, and diving deep into essential skills, they can navigate workers' compensation's often-challenging landscape with efficiency and empathy.
These principles guide personal development that directly impacts the quality of interactions with injured workers, ultimately leading to more successful outcomes.
Building Relationships
Building and maintaining strong relationships is essential to the success of the workers' compensation claims process. These relationships extend to the injured workers and to internal and external stakeholders involved in various stages of the claim.
Be Prepared
Having all necessary documents and information ready is critical in building trust and confidence with injured workers and other stakeholders. This involves several key components. Keeping all relevant documents systematically organized, including medical records, legal documents, communication logs, and any additional pertinent information, ensures that they are readily accessible when needed. Ensuring that all information is accurate and up-to-date minimizes misunderstandings and potential conflicts. Accuracy is paramount in maintaining credibility and trust. Informing all parties involved about the claim's status and what to expect in the coming stages through preemptive communication reduces anxiety and sets a positive tone for interactions. Finally, keeping claims professionals well-trained and informed about procedural requirements ensures they are always prepared to handle claims competently. These elements collectively contribute to a more transparent, efficient, and respectful claims process.
Collaboration
A well-coordinated system emphasizing collaboration among various departments and external partners can streamline the claims process and enhance efficiency. This collaboration begins with cross-departmental cooperation. Effective coordination between different departments, such as billing, IT, legal, and medical, helps create a seamless flow of information and support. Regular cross-departmental meetings foster a sense of shared purpose and keep everyone on the same page. At the same time, technology integration through integrated software platforms ensures that all parties have access to the information they need when needed.
Building relationships with external stakeholders, such as medical providers, legal counsel, and third-party administrators (TPAs), is equally essential. Establishing clear communication channels and expectations helps prevent misunderstandings and facilitate smoother interactions while ensuring all parties understand and work towards common goals, creating a more cohesive and successful process.
Fostering a trusting relationship with injured workers is paramount in this collaboration. Transparent communication, empathy, and responsiveness go a long way in creating a positive experience for those navigating a difficult time. This sense of trust and understanding helps to humanize the process, creating a more compassionate and practical approach.
Building a collaborative culture within the organization also plays a vital role in enhancing efficiency. By emphasizing teamwork and mutual respect, a cohesive team can work together more efficiently, supporting one another and sharing insights and knowledge. This team culture strengthens the overall process, reflecting the values of empathy, professionalism, and integrity in the workers' compensation claims industry. The integration of these collaborative practices underlines the importance of human connections in what can be a complex and challenging field.
The Building Relationships component within the workers' compensation claims process is multifaceted and dynamic, requiring careful attention to detail, preparation, and collaboration. It extends beyond mere procedures to embody a philosophy of interconnectedness, empathy, and shared purpose. By focusing on these elements, claims professionals can create a more effective, compassionate, and human-centric approach that benefits everyone involved.
Remember to tune in tomorrow as we continue the journey of "Everything I Really Need to Know, I Learned in Kindergarten" and its application to workers' compensation.
Read Also
Claire Muselman

Dr. Claire Muselman is the Principal of CM Advising, bringing passion-filled purpose & energy with a dose of glitter & sparkles to risk management through fragmented CRO work. Dr. Claire's prior experience includes almost two decades in insurance, being a game-changer & thought leader in workers' compensation. She created the first-ever Workers' Recovery Unit, designed the first Workers' Compensation Center of Excellence, co-hosted ADJUSTED - a claims podcast, co-founded The Transitions, & is a weekly contributor for Featured News on WorkersCompensation.com, a monthly editorialist for The Experts View on WorkersCompensation.com, & a monthly contributor Captive.com. Dr. Claire has her own column with WorkCompCollege, Claire's Corner; her own column with BLOOM, Coffee & Conversations, where she shines light into sparkly parts of life twice per month; & is Editor-in-Chief Extraordinaire of the BLOOM hard copy magazine. In her free time, she can be found pouring into students as an Adjunct Professor at Drake University with a focus in Management, Leadership, Business Strategy & Public Speaking. By combining a solid business foundation with her passion for creating a better experience through emotional intelligence, empathy, & customer-centricity, Dr. Claire inspires others to ultimately make good things happen for people. Dr. Claire also believes it is her duty & responsibility to add seats to any table she is invited to participate. She is an Ambassador for the Alliance of Women in Workers' Compensation, Board Member for Kids Chance of Iowa, Advisory Board Member for WorkCompBlitz, Advisory Board Member for WorkCompCentral, Board Member for the Claims and Litigation Management Alliance (CLM) – Workers' Compensation Advisory Board; Dean of Workers Compensation for CLM's Claims College, Faculty for Work Comp College, & Advisory Board Member for the Paramedics Program at Des Moines Area Community College (DMACC). Dr. Claire speaks nationally on a variety of topics: leadership, self-development, workers compensation, & risk looking to change the industry one professional at a time. "Those with whom we are empowering today will be the decision-makers tomorrow. Advocacy is not enough, we need empathic, emotionally intelligent leaders who understand the bigger picture of helping employees feel seen, heard, acknowledged, & valued; returning injured humans to functional, contributing members of society; & more importantly, making sure our colleagues are able to return to their families & lives. The ripple effect matters."