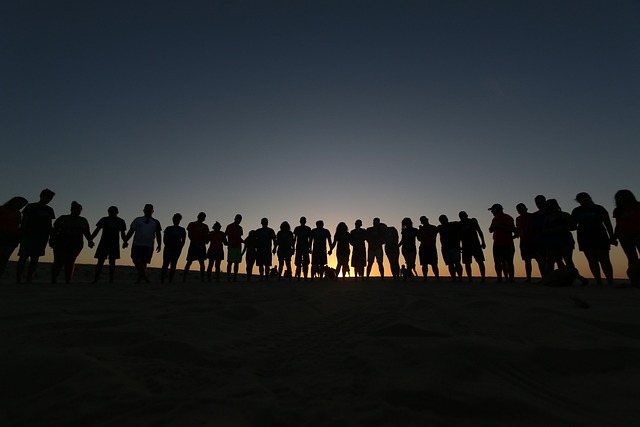 Our Current State Fails to Attract the Next Generation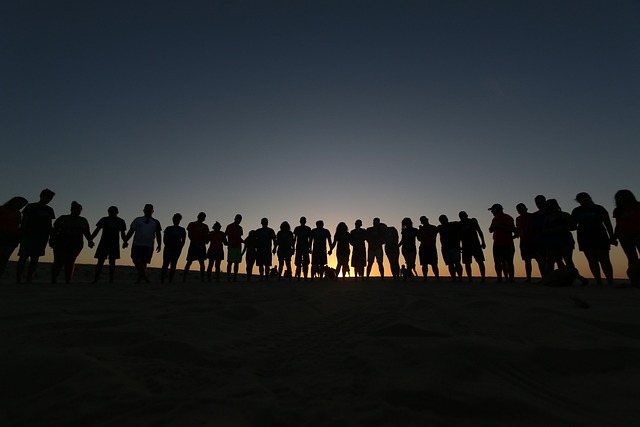 In the workers' compensation industry, relationships play a pivotal role. Take a moment to reflect on how you entered this field and why you stayed. Why are you here now? Our connection to this industry originates from a relationship, and our ability to interact with injured workers is determined by our capacity to relate to one another. This industry has become like a family to me, and it's the reason why the Workers' Recovery Unit was established in 2017 and continues to thrive today.
I eagerly stepped into the workers' compensation space, leaving behind a trail of excitement and enthusiasm after graduating from the University of Iowa in 2005 and embarking on a summer tour of Europe. Upon returning to the United States, I coincidentally ran into the father of my tennis doubles partner, who had known me since I was old enough to hold a racket. Curious about my post-undergraduate plans after learning about my less-than-stellar LSAT score, he offered me an internship at his practice, which primarily focused on workers' compensation. I owe a debt of gratitude to Chris Scheldrup for opening the doors to an industry I had never considered before that fateful day in Shueyville, Iowa.
Although my LSAT score didn't pave the way for further legal education, I continued my post-secondary journey. I completed the Doctoral program at Grand Canyon University and became a Professor at Drake University to inspire others to make good things happen for people personally and professionally. My doctoral research explored generational differences in employee engagement within the insurance industry. This topic has been fascinating and urgent, as we face an "existential threat" of talent scarcity in workers' compensation, yet we are still lagging in addressing this issue. During my doctoral journey, the research solidifies the concern, with a significant representation of Baby Boomers and Generation X but a need for Millennial and Generation Z participants.
Generational Shifts and Their Impact
There continues to be a knowledge transfer crisis plaguing the workers' compensation space. Since 2011, approximately 10,000 Baby Boomers have turned 65 each day, marking the entry of the Millennial generation, projected to comprise 75 percent of the workforce by 2025. However, only 28 percent of the insurance industry falls within this generational cohort. An average age of an insurance employee is 59, so a significant age gap is evident, highlighting the industry's failure to attract younger talent. As the youngest Baby Boomers will turn 65 by 2030, it is crucial for the insurance industry to not only attract but also engage and challenge younger employees through coaching and development programs.
According to the 2019 Rising Medical Solutions' Benchmarking Study, 72 percent of front-line claims professionals need to become more familiar with an advocacy-based claims model. Astonishingly, dedicating time and attention to injured workers to achieve the best possible outcome is not customary in our business operations. Current training models for new adjusters heavily focus on statutes and regulatory compliance, with minimal attention given to being empathetic, emotionally intelligent, and customer-centric. Drew eloquently described his experience receiving a binder with program service instructions as a significant part of his formal training on the workers' compensation system.
Our mission is to restore the lives of individuals who have been injured on the job, yet there needs to be more upfront education for adjusters entering this space. We need to look into the profound impact and significance of these positions. Where is the human element? Where is the importance of connecting with other people on a human level?
While we are gradually shifting towards values such as care, compassion, and communication, it's no surprise that younger generations are not enticed to join when current front-line adjusters need to understand the advocacy-based claims model. While correlation does not imply causation, these numbers do provoke some thought on the matter.
Why does this matter?
The scarcity of young talent aligns with how we approach these positions. What have we done to attract, retain, and develop the younger generations? I asked some of my students at Drake University about their perceptions of the workers' compensation space. While many were unfamiliar with the industry, those who did mention it described it as dull, process-oriented, and characterized by paperwork. It's reminiscent of scenes from "The Office" or "Office Space." This feedback is alarming. We need to address how we present positions within the workers' compensation field. The traditional job descriptions for workers' compensation adjusters no longer suffice. The "check-box" mentality is no longer adequate, and younger generations have shown their aversion to this monotonous approach. With artificial intelligence rapidly entering this space, we must find a way to separate administrative tasks from the art of working with injured individuals. I've heard the phrase, "But I'm just an adjuster," countless times. Oh, the impact and influence adjusters possess on the lives of injured individuals! They have the power to single-handedly alter the trajectory of someone's life. Every day, they have the opportunity to make things better for others multiple times a day.
This is the most crucial position in cultivating movement and momentum to shape the lives of injured human beings during a vulnerable and fearful time of their lives. Yet many people in our industry discuss "escaping the claims desk" as if being a claims adjuster is wrong or has a derogatory tone. Instead of looking at how people can escape these positions, what if we started to respect the adjusting places and leaders were armed to better empower the positions adjusters hold to make good things happen for people to allow for better outcomes? Food for thought.
This industry is extraordinary! We can change and impact people's lives with every interaction, for better or worse. We possess incredible power to assist in the recovery of individuals who have been injured on the job. It is long overdue for us to market ourselves accordingly. Many misconceptions surround the workers' compensation field, and we can change these perceptions by demonstrating our commitment. It is time to rewrite the script and focus on the vision of recovery to attract younger generations. We must pay attention: younger generations seek organizations that share their values and ideas. What values does your organization represent? And how is that transferred to its people? This matters. How we show up with our personal values and reflect our organizational values shape the experiences, injured humans have when working with our positions in the workers' compensation environment.
So, what can we do?
Based on my research, "A Causal-Comparative Study of Generational Differences in Employee Engagement," meaning and purpose are the key factors that drive employee engagement, regardless of the generational cohort. My study found little to no difference in the importance employees place on perceiving their positions as meaningful and purposeful across generations. People, regardless of age, want to contribute to the greater good. This means we must highlight the human elements of meaning and purpose in all jobs within this industry, emphasizing their daily impact on the world.
Regardless of your role within the workers' compensation industry, the focus should center on achieving optimal outcomes for injured workers, with a mindset of helping them return to work and regain their lives. Our explicit goal should be to reintegrate these individuals as functional, contributing members of society. However, the approaches we have relied on for the past 60-70 years are insufficient for where we need to go, and younger generations have chosen to refrain from participating in this stagnant environment. We must stop supporting the status quo and revamp our operations with a strong emphasis on effective communication. Words matter. Let us come together as life enhancers and change our profession's perception—and reality.
The time has come to care, embrace change, and rise to the challenge.
Read Also
Claire Muselman

Dr. Claire Muselman is the Principal of CM Advising, bringing passion-filled purpose & energy with a dose of glitter & sparkles to risk management through fragmented CRO work. Dr. Claire's prior experience includes almost two decades in insurance, being a game-changer & thought leader in workers' compensation. She created the first-ever Workers' Recovery Unit, designed the first Workers' Compensation Center of Excellence, co-hosted ADJUSTED - a claims podcast, co-founded The Transitions, & is a weekly contributor for Featured News on WorkersCompensation.com, a monthly editorialist for The Experts View on WorkersCompensation.com, & a monthly contributor Captive.com. Dr. Claire has her own column with WorkCompCollege, Claire's Corner; her own column with BLOOM, Coffee & Conversations, where she shines light into sparkly parts of life twice per month; & is Editor-in-Chief Extraordinaire of the BLOOM hard copy magazine. In her free time, she can be found pouring into students as an Adjunct Professor at Drake University with a focus in Management, Leadership, Business Strategy & Public Speaking. By combining a solid business foundation with her passion for creating a better experience through emotional intelligence, empathy, & customer-centricity, Dr. Claire inspires others to ultimately make good things happen for people. Dr. Claire also believes it is her duty & responsibility to add seats to any table she is invited to participate. She is an Ambassador for the Alliance of Women in Workers' Compensation, Board Member for Kids Chance of Iowa, Advisory Board Member for WorkCompBlitz, Advisory Board Member for WorkCompCentral, Board Member for the Claims and Litigation Management Alliance (CLM) – Workers' Compensation Advisory Board; Dean of Workers Compensation for CLM's Claims College, Faculty for Work Comp College, & Advisory Board Member for the Paramedics Program at Des Moines Area Community College (DMACC). Dr. Claire speaks nationally on a variety of topics: leadership, self-development, workers compensation, & risk looking to change the industry one professional at a time. "Those with whom we are empowering today will be the decision-makers tomorrow. Advocacy is not enough, we need empathic, emotionally intelligent leaders who understand the bigger picture of helping employees feel seen, heard, acknowledged, & valued; returning injured humans to functional, contributing members of society; & more importantly, making sure our colleagues are able to return to their families & lives. The ripple effect matters."