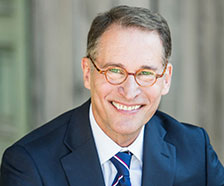 Monitoring vs. Mentoring or a Perfect Marriage?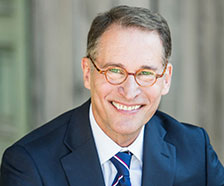 These two words capture two distinct understandings of how to reduce Workers' Compensation claims costs. The current hot topic of "patient engagement" has a lot to do with monitoring technology with the emergence of wearables and activity tracking apps on almost every mobile device. The belief is that by monitoring the injured worker's activity that they will be "encouraged" to engage in the work of recovering as quickly as possible. The technologists have done a great job featuring how monitoring may be the motivator necessary to keep the injured worker on track. Mentoring has a different, but not mutually exclusive, perspective that says patient engagement is a function of showing the injured worker what to do in addition to keeping track of whether or not they are doing it.
In my book, The Optimized Patient, I interviewed doctors, physical therapists, chiropractors, and nutritionists and came away confirming that my experience recovering from major spine surgery was different than the general experience of all patients. My advocacy to teach recovering surgical patients or injured workers about the importance of mindset, nutrition, activity and rest had little or nothing to do with monitoring, but everything to do with mentoring. That said, the patient engagement program that I helped design to deliver a comprehensive education in injury recovery keeps track of when every educational video, audio, and meal plan email sent and logs if they are opened and watched. Monitoring yields a clear picture of the injured workers' mindset. My belief that, "patients want to get better, they just don't know how" clearly shows up as true or false in a robust monitoring system.
My fear is that monitoring without mentoring opens the door to knee jerk "big brother" concerns. I think it is fair to suggest that if your employer is going to invest in an injured worker's best possible recovery by providing much needed recovery guidance, then there is a real need to monitor whether or not that injured worker is engaged in learning how to get better faster and stay better longer by utilizing the education tools being provided. As the payers begin to see the wisdom in patient education and recovery coaching, the conversation has shifted from "what is this going to cost me" to "how much can this save me." The answer is determined by how actively the injured worker engages in the work of their own recovery. Significant reductions in claim costs are attainable if the injured worker does the job of working on getting better.
At the recent WCI 2023 conference basketball legend, Bill Walton, spoke about "getting in the game" and the importance of coaching in playing that game. As one of the educators called on to help us design patient education for injured workers, Bill embraced the chance to share his knowledge about mindset, coaching and injury recovery. He has a unique relationship with all three of those aspects in his life as a professional athlete. Bill is not a nurse case manager or a medical professional of any kind, he is simply an injured person who has come back from injured to healed and knows the way. Peer-to-peer coaching from recovery guides, like Bill, who have fully recovered is the kind of mentoring that speeds recovery.
One of the founders of Optimized Outcome Solutions, Brian Allen, has asserted, "winners keep score". He has underlined the primacy of monitoring as one of the cornerstones of optimized patient engagement. Clearly, that is a monitoring mentality. But, monitoring is so much more effective when it is wed to mentoring. Like love and marriage, monitoring and mentoring go together like a horse and carriage.
Read Also
Harvey Warren

Harvey Warren has enjoyed many careers, from screenwriter to film producer to financial services professional. With a bachelor's de­gree in communications from Ithaca College and a master's degree from Syracuse Univer­sity, writing has always been his passion. As the Optimized Patient he fulfills his dream to write about healing. Joining the Experts Analysis enables Mr. Warren to directly contribute the "patient's view" to the industry. Mr. Warren lives in Los Angeles with his wife, Wileen.