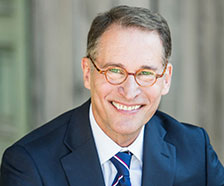 Can Enhanced Care Reduce Claim Costs?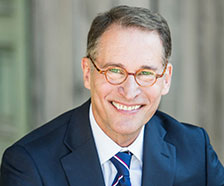 It's amazing what you learn when you ask the right questions. We have been asking this question for four years in the belief that a better educated injured worker who is provided peer-to-peer coaching through their recovery will get better faster and stay better longer. What naturally follows from that premise is that education and coaching as part of an enhanced care program is not an expense. Enhanced care truly is a cost saving measure, not only in my personal experience but, proven by the recent Ohio Bureau of Workers' Compensation study.
Having attended several workers' compensation conventions it seems to me there is a persistent focus on what the "extra cost" would be of enhanced care programming like patient education and recovery coaching. In a few rare cases, some of the Workers Compensation professionals I have talked to including state regulatory officials, see beyond "the right thing to do" and recognize the potential for significant costs savings by providing surgical prep and recovery education as well as injury recovery coaching.
I may be naïve about the amount of abuse in the workers compensation system, but at the recent NCSI conference in Denver I had breakfast with a claims attorney who offered that only about 2% of claims turn out to be genuinely gaming or abusing the system. I found that quite odd since, it seems to me, nearly 100% of the focus of payers is on that 2%. Not to say that significant attention should not be paid to potential fraud and abuse. I am saying some attention should be paid to the other 98% of claims where outcomes could be improved with education and coaching resulting in cost savings too.
At the NCSI conference in Denver on June 6th, we talked about "The Patient Is the Wildcard." Our focus is on patient education and coaching, arguably under the general heading of patient engagement. It was interesting to hear the panel on "Connect The Dots: Bridging Technology For Brilliant Claim Outcomes." Dr. John Peters, Brian Trick, Ron Carter, Raja Sundaram, and Todd Brown talked about emerging technologies and how they improve outcomes by focusing injured workers on their role in their own recovery. Whether cutting edge technology or good old-fashioned education and coaching, we were in 100% agreement that an optimized outcome requires that the injured worker be engaged in their own recovery.
We were all also in agreement that any costs related to improving injured worker engagement are more than offset by the savings that can be realized when injured workers get better faster and stay better longer. According to the data points gathered by the State of Ohio Bureau of Workers' Compensation Pilot, injured workers sustaining knee injuries returned to work 30% faster at a savings in excess of over $2 million dollars over a three-year study of 1,198 knee injuries. Workers' compensation can be both more effective and less expensive by providing enhanced engagement strategies. Optimizing outcomes is a clear path to a win-win for payers and for the injured worker.
Read Also
Harvey Warren

Harvey Warren has enjoyed many careers, from screenwriter to film producer to financial services professional. With a bachelor's de­gree in communications from Ithaca College and a master's degree from Syracuse Univer­sity, writing has always been his passion. As the Optimized Patient he fulfills his dream to write about healing. Joining the Experts Analysis enables Mr. Warren to directly contribute the "patient's view" to the industry. Mr. Warren lives in Los Angeles with his wife, Wileen.