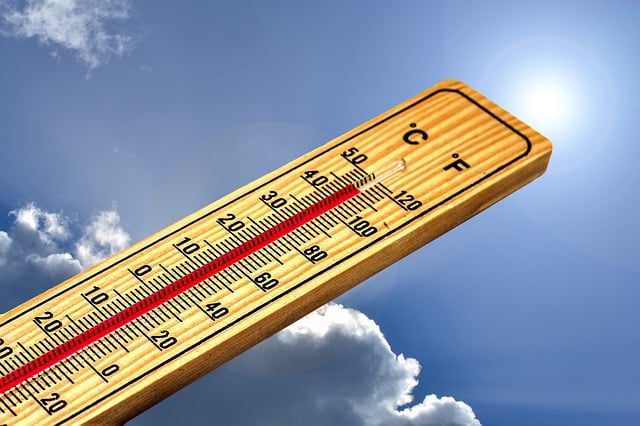 Workers Die in Heat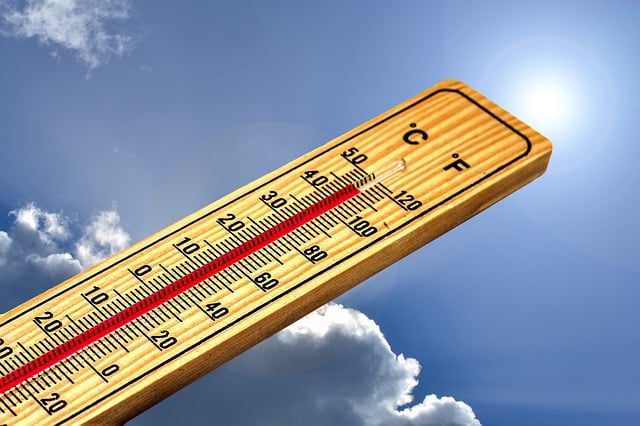 Farmersville, TX (WorkersCompensation.com) – A UPS driver and a Kroger warehouse worker are the latest casualties in American workers' long, hot summer.
In Farmersville, Texas, a UPS driver is dead after telling his supervisors he wasn't feeling well as temperatures topped 100 degrees.
Officials said Christopher Begley, 57, died after falling ill on Aug. 23 as he was delivering for UPS in North Texas. According to a statement from UPS, temperatures reached a high of 101 that day.
According to reports, Begley collapsed outside of a customer's location on a Wednesday. By Sunday, he was hospitalized and later died. UPS officials said the Begley was met at his location after he reported his condition. UPS said company representatives ensured "he had water and was resting in a cool environment." UPS officials said Begley declined medical attention "multiple times" and asked to be taken home.
"We are cooperating with the authorities as they continue to investigate the cause of death," UPS said in their statement. "We train our people to recognize the symptoms of heat stress, and we respond immediately to any request for help."
Begley then asked for a few days off. UPS said they later found out that Begley had been hospitalized and died.
Dave Reeves, president of the Teamsters Local Union 767 which represents UPS drivers, said the family still has unanswered questions – like why Begley, a 28-year veteran of the company, wasn't rushed to the hospital when he fell ill.
Officials said an autopsy would determine Begley's cause of death.
His death comes nearly a month after UPS reached a settlement with the union that would require the company to install air conditioning in delivery vans, among other things.
After the strike was settled, Teamsters president Sean O'Brien issued a statement.
"This contract will improve the lives of hundreds of thousands of workers. Teamsters have set a new standard and raised the bar for pay, benefits, and working conditions in the package delivery industry," he said. "This is the template for how workers should be paid and protected nationwide, and nonunion companies like Amazon better pay attention."
In Memphis, a Kroger distribution center employee died on the job allegedly due to hot working conditions.
Union leaders from Teamsters 667, said Tony Rufus was overheating on Aug. 25 and tried to cool off in the produce section. According to union officials, Rufus worked in the salvage department that did not have air conditioning.
According to Accuweather, the high in Memphis was 102 on Aug. 25.
Union leader Maurice Wiggins told Fox 13 that Rufus died on a dock in front of his co-workers.
"Guys said he was dripping with sweat, asking for water," Wiggins said.
Police found Rufus dead at 8:13 p.m.
Wiggins said the union had recently asked Kroger for more breaks, cooler temperatures and other drinks than water.
"The safety of our associates has always been our top priority," Kroger said in a statement. "Kroger Supply Chain continues to take the necessary steps to ensure a safe working environment for our associates. We have contacted the associate's family to offer our condolences and support during this difficult time."
According to the U.S. Bureau of Labor Statistics, there have been 436 work-related deaths caused by heat since 2011. According to the Washington Post, UPS company records show that at least 143 UPS employees were hospitalized for heat- or dehydration-related injuries between 2015 and 2022.
This year has been a deadly one for workers because of the heat.
Since mind-June, when a heat dome settled over the Southwest, several heat-related deaths on the job have been reported, including a 36-year veteran postal worker in Dallas who collapsed in a customer's yard in July. Officials said the heat index reached 115 the day he died. And a 35-year-old utility lineman died in June as he worked to restore power in Marshall, Texas following severe storms. The heat index that day was 100 degrees.
Across the Southeast, states have been feeling the impact of increased temperatures. In Phoenix, Arizona, July saw 27 consecutive days above 110 degrees, with 25-heat-related deaths. The heat has been so extreme that one third of the patients in the Arizona Burn Center were patients with burns from falling on scalding hot ground. Doctors have reported treating patients with third-degree burns on their feet from walking on asphalt.
President Joe Biden announced new measures this summer to help employees who have to work in the heat. However, requests for OSHA to come out with guidelines to protect employees in the heat have yet to be released.
Read Also
Liz Carey

Liz Carey has worked as a writer, reporter and editor for nearly 25 years. First, as an investigative reporter for Gannett and later as the Vice President of a local Chamber of Commerce, Carey has covered everything from local government to the statehouse to the aerospace industry. Her work as a reporter, as well as her work in the community, have led her to become an advocate for the working poor, as well as the small business owner.