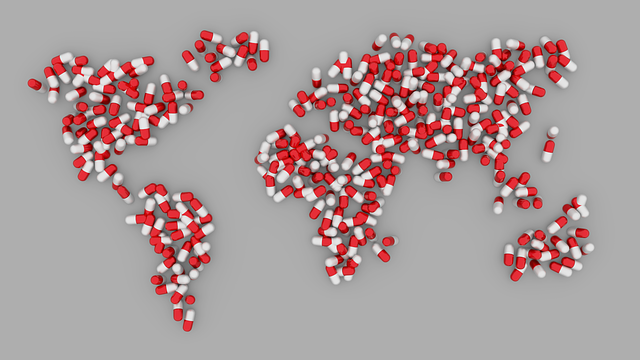 Unveiling the Future of Specialty Drugs: Exploring the Impact on Employers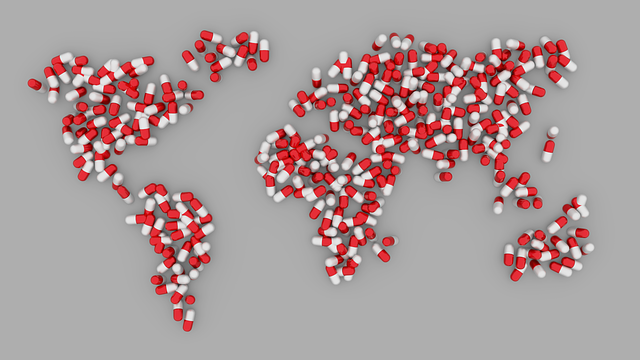 Denver, CO (WorkersCompensation.com) -- At the 2023 National Counsel of Self-Insurers 76th Annual Meeting & Conference on June 5, Phil Walls, Chief Clinical Officer of MyMatrixx, took the stage to address the attendees on "The Impact of Specialty Drugs on Employers." The session provided valuable insights into the significance of specialty drugs, their implications for employers, and the evolving landscape of biosimilars in the healthcare industry.
Specialty drugs, as Walls explained, do not have an official FDA designation. Instead, "specialty drugs" serves as a convenient marketing label for medications with specific characteristics. These drugs often require special handling, intensive clinical monitoring to manage severe side effects, frequent adjustments in dosage, specialized training for handling and administration, clinical pharmacist oversight to ensure patient compliance, or distribution through specific channels, such as Accredo Specialty Pharmacy. Walls stressed that price is no longer a defining factor in classifying specialty drugs, although they were previously known for their high costs, which could range from $10,000 to over $7 million per patient per year.
To grasp the importance of specialty drugs, Walls highlighted the FDA's approval of 41 new medications in 2022, of which 32 fell under specialty drugs, while the remaining nine were classified as traditional drugs. Although there was a slight decline in new drug approvals in 2022 compared to previous years, Walls anticipated that 2023 would witness a significant number of drug approvals, with 166 Prescription Drug User Fee Applications (PDUFAs) filed with the FDA, paving the way for an eventful year in terms of drug development. He also mentioned that gene therapies, particularly treatments for hemophilia A, hemophilia B, sickle cell disease, and Duchenne muscular dystrophy, were poised to impact drug spending in 2023 substantially. Additionally, he emphasized that ten new biosimilars for anti-inflammatory specialty drugs were scheduled to be launched in 2023, indicating a growing trend in biosimilars.
Walls delved into the specific groups that would be directly impacted by specialty drugs, such as patients with restricted mobility following orthopedic surgery, workers exposed to HIV through occupational needle stick injuries or other means, injured workers who experience pain and are later diagnosed with rheumatoid arthritis or ankylosing spondylitis, workers with pain exacerbated by osteoarthritis, workers exposed to the hepatitis C virus through contact with blood or other potentially infectious fluids, individuals suffering from migraines and cervical dystonia, and certain workers who develop cancer in states with cancer presumption laws. Walls presented a list of examples, including Xarelto, Isentress plus Truvada, Enbrel, Humira, Synvisc, Mavyret, Epclusa, Botox, various chemotherapy agents, and OFEV, as some of the specialty drugs that may be encountered in workers' compensation claims.
Moreover, Walls shed light on the distinction between specialty drugs and biosimilars. While all biosimilars are classified as specialty drugs, the reverse is untrue, as not all are biosimilars. Biosimilars are a subset of the specialty drug market. Unlike traditional drugs that are chemically synthesized and can be replicated as generics by organic chemists, biosimilars are derived from living organisms, making their replication and production as generics significantly more complex.
Proactive clinical interventions are crucial to expedite the adoption and utilization of biosimilars. Highlighting the importance of clinical interventions, Walls emphasized the need to bridge the gap between biosimilars and reference products. Unlike the swift market displacement of traditional generic drugs, the lag time for biosimilars to replace reference products is considerably longer. Walls clarified the definitions of reference, biosimilar, and interchangeable products, underlining the additional requirements and studies necessary for a biosimilar to achieve interchangeability status.
Walls shared notable examples of biosimilars and their impact on the market. Biosimilars to Remicade (infliximab), used to treat rheumatoid arthritis and other conditions, were among the first biosimilars to gain prominence. The introduction of Remicade biosimilars, such as Inflectra by Celltrion/Pfizer, resulted in a decline in Remicade sales while experiencing a surge in sales for the biosimilar. Walls also mentioned the recent entry of biosimilars for Humira (adalimumab), with Amjevita by Amgen being the first to enter the market in January. He noted that several other Humira biosimilars were expected to launch in 2023, with Boehringer Ingelheim's Cyltezo attaining interchangeability status.
Additionally, Walls touched upon the patent landscape and its impact on specialty drugs and biosimilars. Unlike traditional medications with a 20-year patent life, specialty drugs and biosimilars often have multiple patents, creating complexities in expiration. Patent litigation and overlapping patents contribute to delays, affecting cost savings and availability.
Walls emphasized the need for ongoing education and awareness surrounding specialty drugs, biosimilars, and the ever-changing pharmaceutical industry landscape. He urged employers to engage with their pharmacy benefit managers (PBMs) to explore cost-saving opportunities such utilizing generic drugs whenever possible and paying attention to the journey of pharmaceutical rebates. In conclusion, Walls left the audience with a thought-provoking statement: "The most expensive specialty drug is the one not taken."
The insightful and informative speech by Phil Walls provided attendees at the National Council of Self-Insurers Conference with a comprehensive understanding of the impact of specialty drugs on employers. Walls' discussion on the evolving biosimilar landscape served as a call to action for proactive strategies to navigate the complex pharmaceutical environment, ensuring cost-effective and quality healthcare for all.
Read Also
Claire Muselman

Dr. Claire Muselman is the Principal of CM Advising, bringing passion-filled purpose & energy with a dose of glitter & sparkles to risk management through fragmented CRO work. Dr. Claire's prior experience includes almost two decades in insurance, being a game-changer & thought leader in workers' compensation. She created the first-ever Workers' Recovery Unit, designed the first Workers' Compensation Center of Excellence, co-hosted ADJUSTED - a claims podcast, co-founded The Transitions, & is a weekly contributor for Featured News on WorkersCompensation.com, a monthly editorialist for The Experts View on WorkersCompensation.com, & a monthly contributor Captive.com. Dr. Claire has her own column with WorkCompCollege, Claire's Corner; her own column with BLOOM, Coffee & Conversations, where she shines light into sparkly parts of life twice per month; & is Editor-in-Chief Extraordinaire of the BLOOM hard copy magazine. In her free time, she can be found pouring into students as an Adjunct Professor at Drake University with a focus in Management, Leadership, Business Strategy & Public Speaking. By combining a solid business foundation with her passion for creating a better experience through emotional intelligence, empathy, & customer-centricity, Dr. Claire inspires others to ultimately make good things happen for people. Dr. Claire also believes it is her duty & responsibility to add seats to any table she is invited to participate. She is an Ambassador for the Alliance of Women in Workers' Compensation, Board Member for Kids Chance of Iowa, Advisory Board Member for WorkCompBlitz, Advisory Board Member for WorkCompCentral, Board Member for the Claims and Litigation Management Alliance (CLM) – Workers' Compensation Advisory Board; Dean of Workers Compensation for CLM's Claims College, Faculty for Work Comp College, & Advisory Board Member for the Paramedics Program at Des Moines Area Community College (DMACC). Dr. Claire speaks nationally on a variety of topics: leadership, self-development, workers compensation, & risk looking to change the industry one professional at a time. "Those with whom we are empowering today will be the decision-makers tomorrow. Advocacy is not enough, we need empathic, emotionally intelligent leaders who understand the bigger picture of helping employees feel seen, heard, acknowledged, & valued; returning injured humans to functional, contributing members of society; & more importantly, making sure our colleagues are able to return to their families & lives. The ripple effect matters."