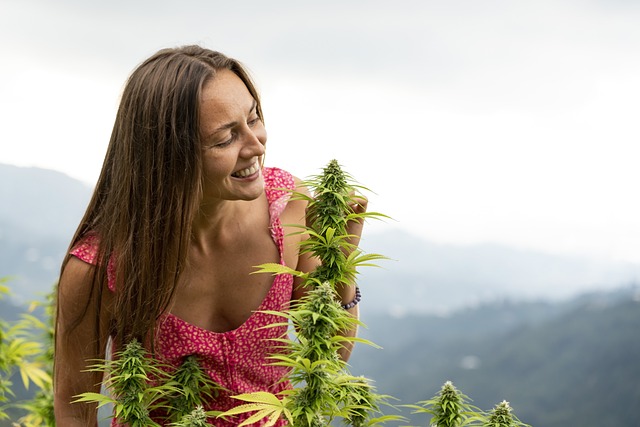 Mass. Officials Push for Change after Cannabis Worker Dies from Asthma Attack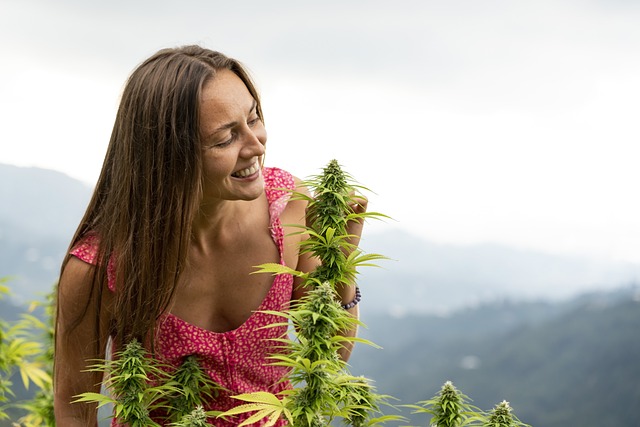 Holyoke, MA (WorkersCompensation.com) - Health Department officials in Massachusetts are pushing for extra safety steps after a cannabis worker died from an asthma attack.  
According to OSHA, a worker for Trulieve Cannabis Corp. was packaging ground cannabis into pre-rolls at the company's processing facility in Holyoke when they suffered an asthma attack.
According to OSHA, Lorna McMurrey, 27, died after a shift. The OSHA fined the company $32,500 after its investigation that found McMurrey inhaled ground cannabis dust and could not breathe.
Officials said McMurrey had only worked at the plant for seven months. The report said she started as a cycle counter, counting packaged cannabis products, but within a few months moved into the flower technician role where her primary responsibility was grinding cannabis flower three times a day and making prerolls. A few months after starting her job in May 2021, McMurrey began coughing, the report said. Plant supervisors required her to take a COVID test, both of which came up negative.
"These activities resulted in increased dust exposure. Dust from the grinder was collected by a shop vacuum; however, the vacuum had no high-efficiency particulate air (HEPA) filter, and visible dust escaped," OSHA's report said. "Other flower production coworkers reported that the employee's cough increased, particularly when the grinder was on."
According to the OSHA report, on Jan. 4, 2022, McMurrey went into cardiopulmonary arrest and staff attempted CPR until emergency responders could arrive. After being admitted to a nearby hospital's intensive care unit, McMurrey died on Jan. 7, 2022.
The Holyoke facility has since closed.
It was the first known occupational asthma-related fatality in the U.S. cannabis workforce.
Officials with the Massachusetts Department of Public Health (DPH) said cannabis industry workers are regularly exposed to respiratory hazards, like cannabis dust, mold, volatile organic compounds, pollen, bacterial endotoxins, pesticides, soil components and cleaning disinfectants which if not handled properly can exacerbate chronic conditions like asthma. The industry has seen other cases of non-fatal respiratory diseases the department said. The cannabis industry in Massachusetts employs more than 22,000 workers across more than 500 licensed employers.
"The legalized cannabis industry in Massachusetts is relatively new and the impact on the health and safety of workers demands our careful attention," Public Health Commissioner Robert Goldstein said. "As this workforce continues to expand, it will require all of us working together – state and federal agencies, regulators, healthcare providers, and the cannabis industry – to improve working conditions for these employees."
In a newly released report from DPH about the workers' death, the department made six recommendations to improve the cannabis industry for cannabis employers, equipment manufacturers, and the state's Cannabis Control Commission.
"This investigation, which is part of an ongoing collaboration between OSHA and DPH, has identified cannabis dust as an occupational allergen with the potential to cause fatal occupational asthma," said Virginia Weaver, lead physician of OSHA's Occupational Medicine Resident Elective. "The case indicates the importance of identifying allergens in the workplace as early as possible and the need for experienced healthcare providers to manage workers who develop occupational allergies."
The report included requiring employers to assess and control hazardous materials in the workplace, including asthmagens; requiring employers to ensure workers are properly trained about hazardous materials in the workplace; ensuring employers develop and implement comprehensive safety and health programs; and ensuring employers implement a medical surveillance program.
For equipment manufacturers, the DPH recommended adopting and implementing the concept of prevention through design to identify potential hazards and eliminate them through design changes. And the DPH recommended industry licensing agencies in Massachusetts consider how to further support the health and safety of cannabis industry workers. The Cannabis Control Commission circulated the department's report last week and said the findings will be valuable tools in the CCC's efforts to ensure cannabis workers are protected at licensed marijuana facilities.
"We welcome DPH's recommendation that the Commission share identified best practices with licensees and their employees to ensure they have awareness of all known harms in the cannabis workplace," the CCC said in a statement. "To that end, the Commission is making these important findings immediately available to our constituents. In general, scientific understanding like this will help keep our agents safe, and we look forward to ongoing research into all health issues associated with our developing industry to ensure workers, patients, and consumers know the risks."
According to the National Institute for Occupational Safety and Health (NIOSH), up to 58 percent of adult asthma cases across the country are work-related. Data from DPH's Occupational Health Surveillance Program estimated that more than 200,000 adults in Massachusetts are suffering from work-related asthma.
Read Also
Liz Carey

Liz Carey has worked as a writer, reporter and editor for nearly 25 years. First, as an investigative reporter for Gannett and later as the Vice President of a local Chamber of Commerce, Carey has covered everything from local government to the statehouse to the aerospace industry. Her work as a reporter, as well as her work in the community, have led her to become an advocate for the working poor, as well as the small business owner.