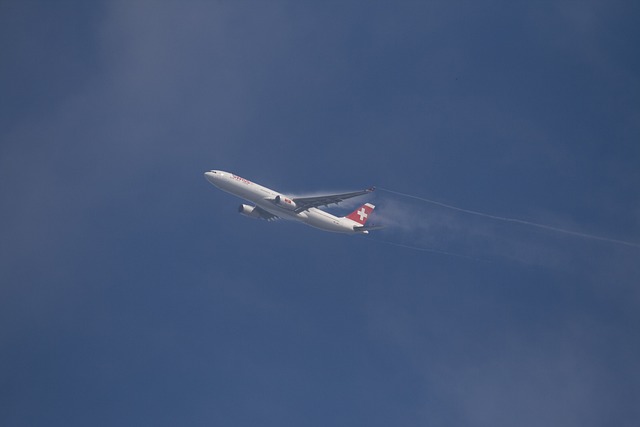 Flight Crews Face New Dangers from Turbulence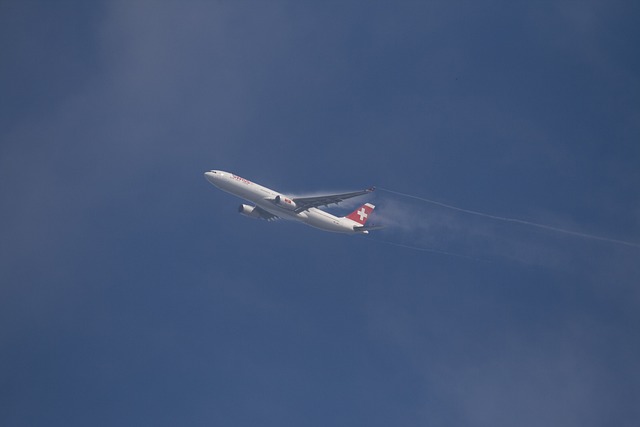 New Haven, CT (WorkersCompensation.com) – In the past couple of years, it has been common to see news about passengers taking out their frustrations on airline employees, but flight crews may also face dangers from things unseen as climate change increases the likelihood of aircraft turbulence and the injuries that go along with it.
On May 23, three flight attendants were injured on an Avelo flight between Tweed-New Haven Airport to Fort Myers, Fla., when turbulence caused the plane to drop 400 feet in altitude to 32,000 feet. Officials said the flight was temporarily diverted to Orlando International Airport where crewmembers were evaluated and released by paramedics.
The incident comes just a couple of months after a Lufthansa flight from Austin, Texas, to Frankfurt, Germany, suffered significant turbulence at 37,000 feet injuring seven passengers; and another incident on Hawaiian Airlines in December when turbulence injured dozens, six of them seriously, on a flight less than an hour of landing in Honolulu.
And in March, a Lufthansa flight from Austin, Texas to Frankfurt, Germany was diverted when severe turbulence injured seven people. Just a day later, around 20 passengers and crew members on board a Condor flight from Frankfort to Mauritius were injured because of turbulence.
Since then, attorney Nomaan K. Husain has sued Hawaiian Airlines on behalf of 12 people injured on the flight. The claimants, none of them employees, suffered broken bones, herniated disks and concussions, Husain said, a result of the pilot's decision to fly over the turbulence that he said sprung up quickly, and left him only seconds to react.
According to statistics kept by the Federal Aviation Administration, 139 crew members have been seriously injured due to turbulence since 2009. Those incidents were on Part 121 air carriers, which includes large and regional airlines and cargo carriers. Injuries to crew members accounted for 79 percent of the total 163 injuries reported.
The FAA defines serious injuries as ones that require hospitalization for more than 48 hours, r results in fractured bones, severe muscle or tendon damage, harm to internal organs, or second- or third-degree burns. Airlines are not required to report minor injuries, meaning the actual number of injuries is far under-reported. Crew members can be injured by luggage falling from the overhead bin on their heads, stumbling or falling in aisles, being thrown into seats or the sides of cabins, or being hit by food carts.
Turbulence is caused when the air is disturbed by convective activity, like thunderstorms, or the wake of large aircraft. Another form of turbulence, clear-air turbulence, is movement caused by jet streams.
Experts say clear-air turbulence has an effect on the aviation industry and it is increasing with climate change. Paul D. Williams, a professor of atmospheric science at the University of Reading in England, told Business Insider wind shear in the jet stream has increased by 15 percent since the 1970s, and could double or triple by 2050.
Changing altitudes, for commercial airliners that typically travel at altitudes of between 30,000 to 42,000 feet, because turbulence is increasing at multiple altitudes, Williams said.
Incidents of injury are lower for those who have seat belts buckled, putting flight attendants at a higher risk, officials said, especially as they walk through the cabin on the job.
In March, at a Federal Aviation Administration safety summit, NTSB Chair Jennifer Homendy said turbulence accounted for three of every four flight attendant injuries.
It's not the first time that flight attendants have talked about the dangers of climate change and injuries from turbulence.
In 2019, Sara Nelson, president of the Association of Flight Attendants – CWA, said "climate change is already changing flight attendants' lives."
"Severe turbulence is becoming more frequent and intense due in part to climate change. Research indicates that rising CO2 levels in the atmosphere cause disruptions to the jet streams and create dangerous wind shears that greatly increase turbulence, especially at moderate latitudes where the majority of air travel occurs," she wrote. "For flight attendants and passengers alike, that dangerous, shaky feeling in midair comes from air currents shifting. Clear air turbulence, or CAT, is the most dangerous. It cannot be seen and is virtually undetectable with current technology. One second, you're cruising smoothly; the next, passengers and crew are being thrown around the cabin. For flight attendants, who are often in the aisles, these incidents pose a serious occupational risk."
Nelson said turbulence costs U.S. airlines $200 million each year in damage to aircraft as well as injuries to passengers and crew. She predicted the number would skyrocket as extreme incidents, like the one in Hawaii, increased.
And the danger, she said, will increase too.
"Flight attendants' jobs and lives are in danger if we don't put a stop to this. But we also know the threat is far bigger than just aviation. If we don't act swiftly, it will ground aviation and hurt the global community," she said.
Read Also
Liz Carey

Liz Carey has worked as a writer, reporter and editor for nearly 25 years. First, as an investigative reporter for Gannett and later as the Vice President of a local Chamber of Commerce, Carey has covered everything from local government to the statehouse to the aerospace industry. Her work as a reporter, as well as her work in the community, have led her to become an advocate for the working poor, as well as the small business owner.