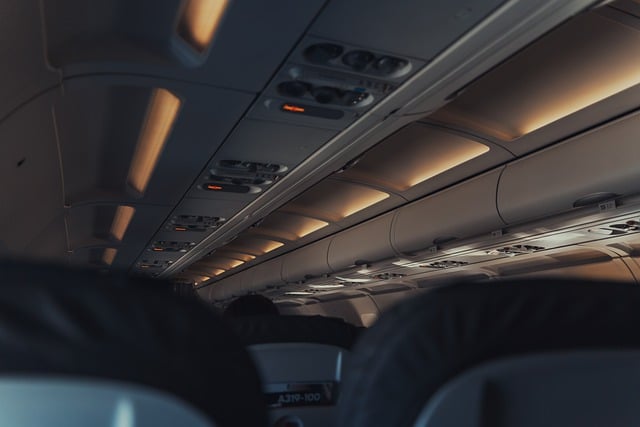 Flight Crew Members Injured in Approach to Atlanta, NTSB Says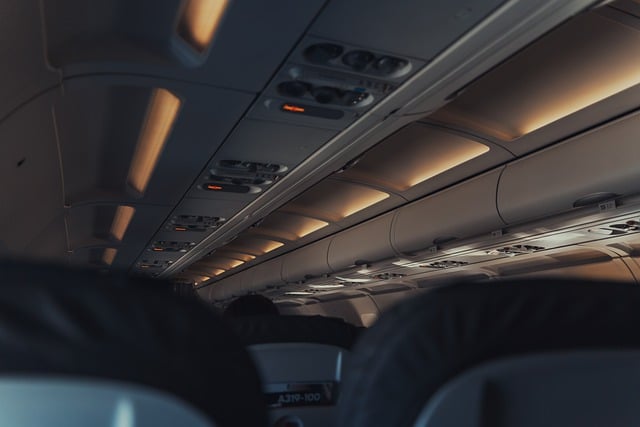 Atlanta, GA (WorkersCompensation.com) – The National Transportation Safety Board said it is looking into what have caused the turbulence that sent four crew members and several passengers to the hospital on August 28.
The Delta Air Lines flight 175 was on its way to Atlanta from Milan, Italy when it encountered severe turbulence, officials said. A total of 12 people, four crew members and eight passengers, sustained minor injuries, the Federal Aviation Administration (FAA) said in a statement. The flight was about 40 miles northeast of Hartsfield-Jackson Atlanta International Airport with the turbulence occurred. The airplane landed safely, the FAA said.
Passengers told CNN the flight was fine until it approached Atlanta.
"It was severe turbulence and then the plane just dropped straight down," Ayo Suber told CNN. "That's when I thought we were crashing."
Suber said one passenger flew out of her seat and hit the top of her head on the overhead storage bin. Video of the incident, taken by Suber, showed a crack in the bottom of a storage bin where Suber said the woman hit her head.
Officials said the plane was met by medics who helped passengers and crew members off the plane.
"Delta Care Team members are mobilizing to connect with customers," the airline said in a statement after the event. "Our priority is taking care of our customers and crew who sustained injuries."
The FAA said it will be investigating the incident as well. Officials said the investigation could take two to three weeks.
The incident follows a rise in severe turbulence events over the past year.
Last month, two flight attendants and two passengers were injured on a flight between North Carolina to Florida because of severe turbulence, officials said. Allegiant Flight 227, which left Asheville Regional Airport reported the turbulence en route to St. Petersburg-Clearwater International Airport, the FAA said.
The flight, which was carrying 179 passengers and six crew members, was met at the airport by paramedics who evaluated two flight attendants and two passengers. Several people who weren't wearing seat belts hit the ceiling of the plane, one passenger said, while others said two people, including one flight attendant, broke their ankles. All four of the injured were taken to a nearby hospital for evaluation, but no word was given on their condition or injuries.
One recent study from the University of reading in the U.K. found that air turbulence is on the rise thanks to climate change. Most of the injuries, experts said, were from falls or head injuries, followed by being hit by unrestrained objects.
"Injuries can be minor to severe, and while very uncommon, they can be fatal," Dr. Lewis Nelson, professor at the Rutgers New Jersey Medical School, told Yahoo Life. "Concerning injuries occur when people are tossed around by unexpected, severe and rapid plane movements."
Jerking movements from severe turbulence can cause injuries like whiplash, or injuries to a crew member or passenger when their heads hit windows or seat backs. Experts said injuries to the extremities can occur when arms or legs get slammed against hard surfaces. And injuries can result when those on the flight are thrown upwards into the air along with unsecured items.
"Objects such as food carts, computers or luggage can also be set in motion and can cause injury, including burns from coffee," he says.
Turbulence is particularly harmful for flight attendants, experts said.
"[Turbulence is] especially dangerous for flight attendants, where turbulence accounts for 3 out of every 4 flight attendant injuries," Jennifer Homendy, NTSB chair, said earlier this year at an FAA Safety Summit. "We issued a report in 2021 to prevent turbulence-related injuries. It had 21 new recommendations and 4 that we re-iterated on weather reports, increased sharing of turbulence events, the need for flight attendants to be seated with their seatbelt buckled during certain phases of flight, and the need for parents to secure children under 2 in their own seat with an FAA-approved child restraint system. All 25 turbulence recommendations remain open."
The Association of Flight Attendants – Communications Workers of America, the union that represents about 50,000 flight attendants at 19 airlines, has called for the passage of the FAA Reauthorization of 2023, which includes help dealing with turbulence. Research in recent years, the union said, has found more incidents of turbulence. From 2009 to 2022, the NTSB recorded 163 "serious injuries" resulting from turbulence, the union said. Of those, 80 percent were incurred by flight crews.
Read Also
Liz Carey

Liz Carey has worked as a writer, reporter and editor for nearly 25 years. First, as an investigative reporter for Gannett and later as the Vice President of a local Chamber of Commerce, Carey has covered everything from local government to the statehouse to the aerospace industry. Her work as a reporter, as well as her work in the community, have led her to become an advocate for the working poor, as well as the small business owner.