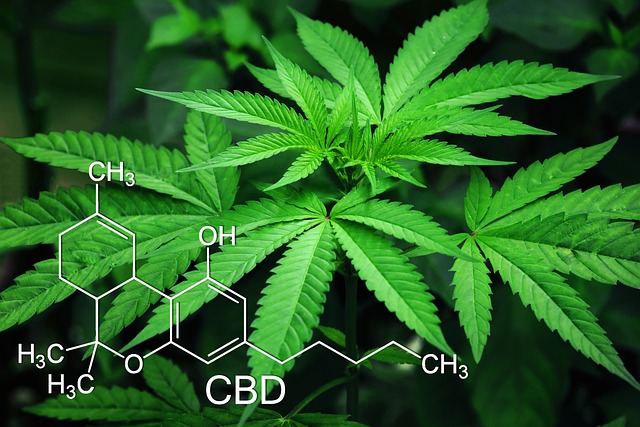 Exploring the Impact of Cannabis on Workplace Policies and Safety at the 61st Annual Workers' Compensation Symposium (Part Two of Two)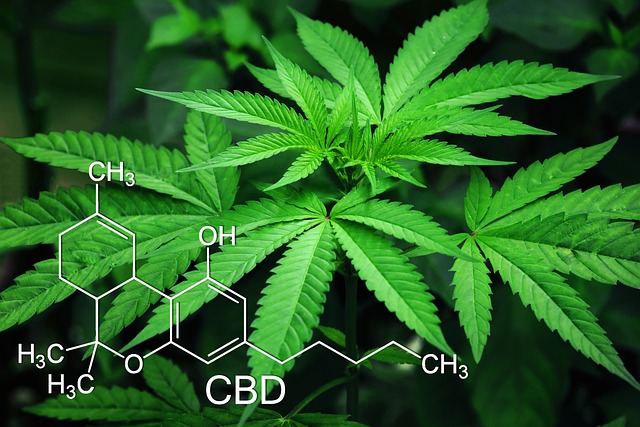 Understanding the Implications and Balancing Employer Concerns
Des Moines, IA (WorkersCompensation.com) -- In the second part of the session titled "High Society: Cannabis in the Workplace" at the 61st Annual Workers' Compensation Symposium, Terri Davis, an Attorney and Senior Vice President from Shuttleworth & Ingersoll, shed light on why employers should care about the increasing rates of cannabis use, the challenges in assessing impairment, and the legal implications for workplace policies. The symposium, held in Des Moines, Iowa June 22, 2023, continued to provide valuable insights into the evolving landscape of cannabis in the professional sphere.
Davis began her presentation by delving into the statistics surrounding cannabis use and workplace safety. She highlighted that in places where cannabis was illegal, the rate of positive drug tests increased by 35 percent from 2010 to 2019. Furthermore, in states where cannabis is legal, the rate jumped by 71 percent during the same period. However, Davis emphasized that despite the increasing rates, the percentage of workers testing positive for marijuana in the general workforce nationwide was only 3.9 percent in 2021.
To underscore the potential consequences of cannabis use in the workplace, Davis presented a study published in the Journal of the American Medical Association (JAMA). The study found that workers who tested positive for marijuana had 55 percent more industrial accidents, 85 percent more workplace injuries, and 75 percent more absenteeism than those who did not test positive. These findings highlighted the importance of addressing cannabis use in the workplace and its impact on overall safety.
One major challenge Davis highlighted was the lack of a standard for impairment related to THC or CBD use. While alcohol has well-defined criteria for detection and impairment (e.g., 0.02 for detection and 0.08 for impairment), no such standard exists for cannabis. Davis emphasized that there is no clear relationship between THC blood concentrations and impairment, making it difficult to assess the level of impairment caused by cannabis use. This lack of standardized impairment assessment poses significant challenges for employers in maintaining a safe work environment.
Davis further explored various drug testing methods and their limitations. Urine testing, which detects the inactive THC metabolite THC-COOH, can have unpredictable detection periods ranging from 1 to 30 days, depending on the frequency and intensity of use. Heavy and chronic users may test positive for up to 15 to 30 days. Blood testing for THC has a shorter detection window of approximately 5-8 hours, making it challenging to detect cannabis use beyond a narrow time frame. Saliva testing can detect parent compounds of THC for 6-12 hours, providing a relatively short detection window. Hair testing has the longest detection period, with THC-COOH being detectable in hair for up to 90 days.
Addressing the concern of employers regarding the availability of a qualified workforce, Davis acknowledged that some employers question the fairness of not hiring or terminating employees due to legal medical cannabis use. She explained that even with medical cannabis laws in place, employers can still have policies prohibiting cannabis use, except in a few states. State laws vary, and the legal landscape surrounding cannabis continually evolves, requiring employers to stay informed and adapt their policies accordingly.
Davis emphasized the importance of maintaining a sufficient workforce and ensuring a safe workplace for all employees. She urged employers to focus on impairment rather than simply testing for the presence of THC or other drugs. Training employees to identify signs of impairment and considering direct observation of use were suggested strategies. By prioritizing impairment assessment, employers can better address the issue of cannabis use and its potential impact on workplace safety, regardless of the specific substance causing impairment.
The presentation also highlighted the legal implications for employers. Davis discussed federal laws such as the Drug-Free Workplace Act of 1988, which requires certain federal contractors and grantees to maintain drug-free workplaces and have penalties and educational programs in place. The Americans With Disabilities Act (ADA) was also mentioned, which protects former users of illegal drugs but does not protect current users. However, the ADA requires reasonable accommodation for medical cannabis users who have an underlying disability.
Davis further emphasized that while the ADA protects the legal use of prescribed drugs, cannabis cannot be considered a prescribed drug under federal law due to its illegality. This poses a unique challenge for employers, as they must navigate the complexities of federal and state laws regarding cannabis use and workplace policies.
The presentation acknowledged the expanding landscape of cannabis legalization across the United States. In 2020, every cannabis proposition on the ballot passed, with over one-third of states now allowing recreational use and 76 percent permitting medical use. The trend toward legalization is evident, and employers must stay updated on the specific laws in their respective states to ensure compliance and effective policy implementation.
Specifically discussing Iowa, Davis referred to Iowa Code Chapter 124E, which covers debilitating medical conditions and allows for the use of medical cannabis. The Governor expanded the list of qualifying conditions in 2020, and the state saw a significant increase in patient cardholders. Employers in Iowa need to be aware of the provisions in Chapter 124E and understand how it impacts their drug testing and accommodation policies.
Throughout the presentation, Davis emphasized the importance of reviewing and revising workplace policies to address the challenges of cannabis use. Employers were encouraged to reconsider their drug testing programs, especially regarding the inclusion of THC and the consideration of safety-sensitive positions. Training programs on impairment recognition and reasonable accommodation practices should also be implemented to ensure a comprehensive approach to cannabis in the workplace.
In conclusion, Terri Davis's presentation at the 61st Annual Workers' Compensation Symposium shed light on the significance of cannabis in the modern workplace. Employers were provided valuable insights into the increasing rates of cannabis use, the challenges in assessing impairment, and the legal implications for workplace policies. The dynamic nature of cannabis laws and shifting societal attitudes demand employers stay proactive, informed, and adaptable. By understanding the intricacies of cannabis use in the workplace, employers can effectively balance their workforce needs to maintain a safe and productive environment for all employees.
Read Also
Claire Muselman

Dr. Claire Muselman is the Principal of CM Advising, bringing passion-filled purpose & energy with a dose of glitter & sparkles to risk management through fragmented CRO work. Dr. Claire's prior experience includes almost two decades in insurance, being a game-changer & thought leader in workers' compensation. She created the first-ever Workers' Recovery Unit, designed the first Workers' Compensation Center of Excellence, co-hosted ADJUSTED - a claims podcast, co-founded The Transitions, & is a weekly contributor for Featured News on WorkersCompensation.com, a monthly editorialist for The Experts View on WorkersCompensation.com, & a monthly contributor Captive.com. Dr. Claire has her own column with WorkCompCollege, Claire's Corner; her own column with BLOOM, Coffee & Conversations, where she shines light into sparkly parts of life twice per month; & is Editor-in-Chief Extraordinaire of the BLOOM hard copy magazine. In her free time, she can be found pouring into students as an Adjunct Professor at Drake University with a focus in Management, Leadership, Business Strategy & Public Speaking. By combining a solid business foundation with her passion for creating a better experience through emotional intelligence, empathy, & customer-centricity, Dr. Claire inspires others to ultimately make good things happen for people. Dr. Claire also believes it is her duty & responsibility to add seats to any table she is invited to participate. She is an Ambassador for the Alliance of Women in Workers' Compensation, Board Member for Kids Chance of Iowa, Advisory Board Member for WorkCompBlitz, Advisory Board Member for WorkCompCentral, Board Member for the Claims and Litigation Management Alliance (CLM) – Workers' Compensation Advisory Board; Dean of Workers Compensation for CLM's Claims College, Faculty for Work Comp College, & Advisory Board Member for the Paramedics Program at Des Moines Area Community College (DMACC). Dr. Claire speaks nationally on a variety of topics: leadership, self-development, workers compensation, & risk looking to change the industry one professional at a time. "Those with whom we are empowering today will be the decision-makers tomorrow. Advocacy is not enough, we need empathic, emotionally intelligent leaders who understand the bigger picture of helping employees feel seen, heard, acknowledged, & valued; returning injured humans to functional, contributing members of society; & more importantly, making sure our colleagues are able to return to their families & lives. The ripple effect matters."