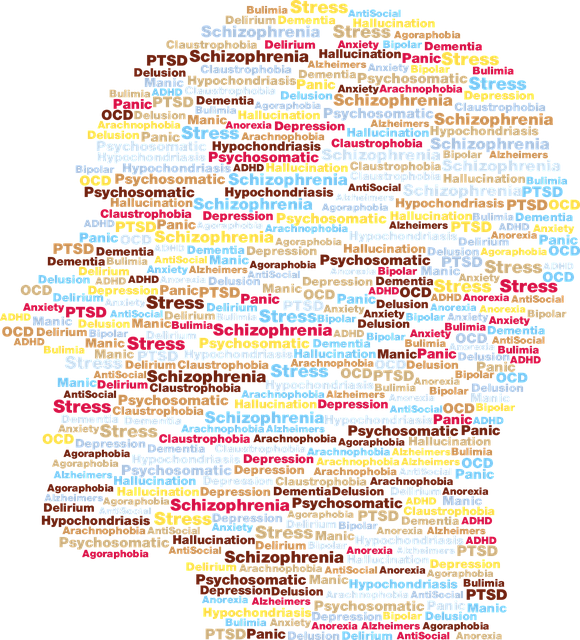 Elevating the Workers' Compensation Experience Through Psychological Safety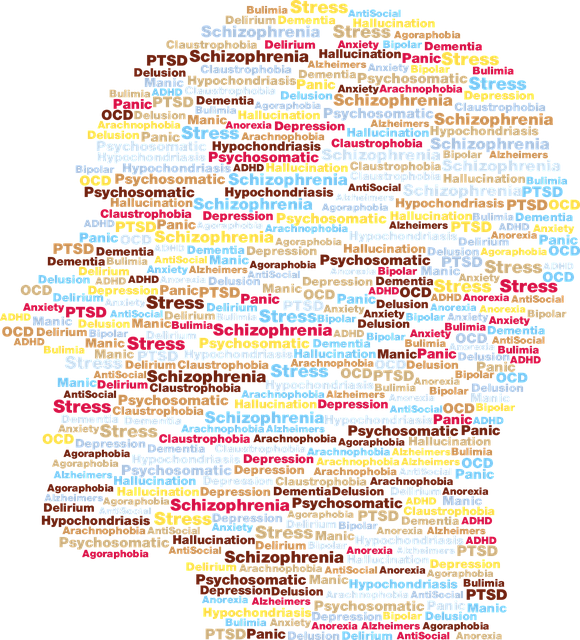 Part Six of Seven
Sarasota, FL (WorkersCompensation.com) -- In a world where metrics, procedures, and timelines often dominate the discourse around workers' compensation, a dimension is just as crucial yet frequently overlooked—psychological safety. While data points and compliance measures are undoubtedly vital, they don't offer a complete picture. What about the emotional and psychological well-being of the injured workers involved in the claims process? How do they perceive their environment? And perhaps most importantly, do they feel psychologically safe? 
"Measure Psychological Safety" is not just another article aiming to add another KPI (Key Performance Indicator) to your dashboard. It's a call to action to humanize the workers' compensation experience. In this piece, part six of seven, we'll examine why psychological safety is vital for the injured worker and the organization's long-term success. We'll explore practical methods like regular surveys and team meetings to effectively measure this elusive but crucial metric.
Are you a claims adjuster, a stakeholder, or an organizational leader? Whoever you are, if you're involved in workers' compensation, you will want to pay attention. When psychological safety is proactively addressed, everyone wins: employees feel supported and respected, while organizations benefit from more effective claims processes and healthier workplace cultures. So, let's turn the spotlight on this unseen but significant aspect of workers' compensation and take meaningful steps toward prioritizing psychological safety.
Measure Psychological Safety
(1) Regular Surveys: Psychological safety plays a significant role in how injured workers experience the claims process. Ensuring that they feel safe, heard, and supported can profoundly impact their recovery and overall well-being. One of the most straightforward ways to assess your organization's psychological safety level is through employee engagement surveys. 
Why Psychological Safety Matters
Before diving into the specifics of surveying, it's essential to underscore why psychological safety is so important. In a psychologically safe environment, workers are more likely to report injuries promptly, cooperate during the claims process, and return to work more quickly. They are also less likely to feel alienated, anxious, or dissatisfied with their workplace, which fosters a healthier organizational culture.
Incorporating Relevant Questions
Organizations can incorporate specific questions into their employee engagement surveys to gauge the level of psychological safety. Questions could include:
- "Do you feel comfortable speaking openly about work-related injuries?"
- "Do you feel that your concerns about workplace safety are taken seriously?"
- "How supported do you feel during the workers' compensation process?"
These targeted questions can provide a clearer picture of the organization's psychological safety landscape and pinpoint areas needing improvement.
The Importance of Anonymity
As with post-interaction surveys, ensuring anonymity can encourage more honest and open responses. Employees should feel confident that their feedback will not be used against them in any way, thus providing a more precise and accurate representation of psychological safety levels within the organization.
Data Analysis and Action Planning
Once the survey data is collected, the next step is to analyze the results to identify trends and areas for improvement. Organizations can then create an action plan to address any issues raised, whether that means adjusting current practices, implementing new policies, or providing additional training for adjusters and other stakeholders.
Regularity and Consistency
Measuring psychological safety should be an ongoing effort, not a one-time snapshot. Organizations can track progress over time by incorporating questions into regular employee engagement surveys, allowing for continuous adjustments and refinements to strategies and training programs.
(2) Team Meetings: Beyond surveys, another critical method for measuring psychological safety within the claims process is regular check-ins during team meetings or one-on-ones between adjusters and their supervisors. These in-person interactions provide a nuanced, real-time snapshot of psychological safety and offer a platform for immediate dialogue and action. 
The Need for Real-Time Check-ins
While surveys help capture quantitative data, they may need to grasp psychological safety's qualitative aspects fully. Team meetings and one-on-ones allow for more in-depth discussions, where concerns can be voiced and addressed promptly, fostering a culture of openness and continuous improvement.
Agenda Items for Discussion
It should be a recurring agenda item in team meetings and one-on-ones to ensure that psychological safety remains a priority. Supervisors can ask questions like:
- "How comfortable do you feel communicating with injured workers?"
- "Are there any challenges you've faced in maintaining a respectful and empathetic approach?"
- "Do you have suggestions for how we could improve the psychological safety of our injured workers?"
Creating a Safe Space
For these conversations to be effective, they must occur in a 'safe space,' where adjusters feel secure speaking candidly about their experiences and challenges. Supervisors should create an atmosphere of non-judgment, encouraging open dialogue and active listening.
Actionable Outcomes
The objective of these meetings should be to discuss psychological safety and translate these discussions into actionable outcomes. Whether it's a policy change, additional training, or even a simple tweak in day-to-day operations, the focus should always be on continuous improvement.
Benefits of Regularity
The more frequently these discussions occur, the more embedded they become in the team's culture. This regularity helps keep psychological safety at the forefront, making it an integral part of the organization's ethos rather than an occasional point of concern.
The Power of Prioritizing Psychological Safety
As we wrap up the sixth installment of this series, it's clear that the implications of psychological safety extend far beyond just a feel-good measure or a compliance checkbox. It's integral to humanizing the workers' compensation experience—lifting it from a mere process to a more empathetic, effective, and humane interaction. We've dissected the mechanics of measuring this all-important element through regular surveys and team meetings, showcasing the diverse tools at our disposal.
When consciously nurtured, psychological safety elevates the experience for all involved. Injured workers are more likely to participate fully in the claims process, hastening their recovery and easing their return to work. Organizations gain through increased employee satisfaction and, potentially, more efficient claims processes. The virtuous cycle created is a win-win scenario that enriches the organizational culture and pays dividends in the form of human well-being.
Yet, this is a journey, not a destination. The measurement of psychological safety should be fluid and ever evolving, mirroring the complexities of human interaction and the dynamic nature of workplaces. As we look forward to the final chapter in this series, we urge you to take this knowledge and be the catalyst for change within your organization.
Remember, psychological safety doesn't just "happen." It's carefully cultivated, regularly measured, and constantly refined. And in the complex world of workers' compensation, that extra layer of humanity can make all the difference. Let's not just measure psychological safety—let's strive to embed it into the very DNA of our organizational cultures.
Read Also
Claire Muselman

Dr. Claire Muselman is the Principal of CM Advising, bringing passion-filled purpose & energy with a dose of glitter & sparkles to risk management through fragmented CRO work. Dr. Claire's prior experience includes almost two decades in insurance, being a game-changer & thought leader in workers' compensation. She created the first-ever Workers' Recovery Unit, designed the first Workers' Compensation Center of Excellence, co-hosted ADJUSTED - a claims podcast, co-founded The Transitions, & is a weekly contributor for Featured News on WorkersCompensation.com, a monthly editorialist for The Experts View on WorkersCompensation.com, & a monthly contributor Captive.com. Dr. Claire has her own column with WorkCompCollege, Claire's Corner; her own column with BLOOM, Coffee & Conversations, where she shines light into sparkly parts of life twice per month; & is Editor-in-Chief Extraordinaire of the BLOOM hard copy magazine. In her free time, she can be found pouring into students as an Adjunct Professor at Drake University with a focus in Management, Leadership, Business Strategy & Public Speaking. By combining a solid business foundation with her passion for creating a better experience through emotional intelligence, empathy, & customer-centricity, Dr. Claire inspires others to ultimately make good things happen for people. Dr. Claire also believes it is her duty & responsibility to add seats to any table she is invited to participate. She is an Ambassador for the Alliance of Women in Workers' Compensation, Board Member for Kids Chance of Iowa, Advisory Board Member for WorkCompBlitz, Advisory Board Member for WorkCompCentral, Board Member for the Claims and Litigation Management Alliance (CLM) – Workers' Compensation Advisory Board; Dean of Workers Compensation for CLM's Claims College, Faculty for Work Comp College, & Advisory Board Member for the Paramedics Program at Des Moines Area Community College (DMACC). Dr. Claire speaks nationally on a variety of topics: leadership, self-development, workers compensation, & risk looking to change the industry one professional at a time. "Those with whom we are empowering today will be the decision-makers tomorrow. Advocacy is not enough, we need empathic, emotionally intelligent leaders who understand the bigger picture of helping employees feel seen, heard, acknowledged, & valued; returning injured humans to functional, contributing members of society; & more importantly, making sure our colleagues are able to return to their families & lives. The ripple effect matters."