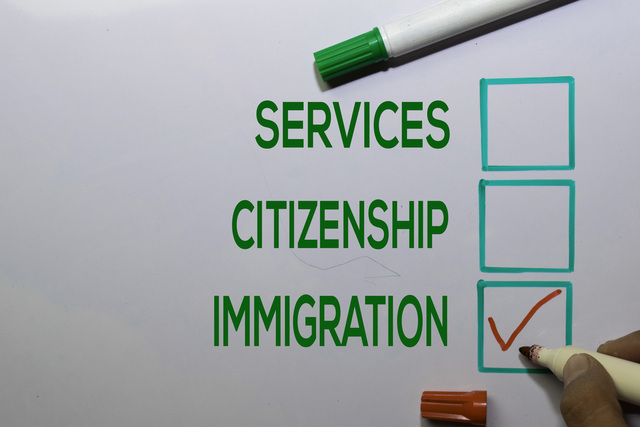 Case Management Focus: Unchartered Waters for Case Managers — Immigration Status Impacting Patient Care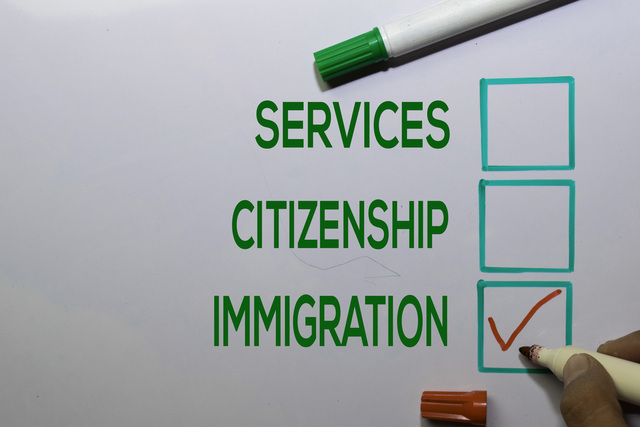 Sarasota, FL (WorkersCompensation.com) -- Recently, a woman called me from Chicago whose husband sustained a spinal cord injury. She was looking for a case manager to help her as she did not know where to turn. She told me she was informed by the case manager in the rehabilitation center where her husband was being cared for and that he was ready to be discharged. She was in a panic as she did not know how she could take care of him.  
I asked if the injury happened at work, and she said no, that he fell in their home. She told me they had three children and that she worked 10 hours daily as a nanny. Her husband was a chef and had no insurance. On top of that, she told me he was an undocumented immigrant.
I knew this case was out of my capacity as I did not know the resources in the State of Illinois or much about immigration law, so I called a few contacts who live in Illinois to find someone who could help this family.
I was introduced to a Patient Advocate, Morgan Kelley, who had experience in immigration law. She said she would contact the wife to learn the history and his immigration status and see how she could help.
As readers may know, Immigration is very disruptive in our country. As a result, case managers need to learn about how to help patients who have immigration challenges.
In talking to her, I learned a few things that workers' compensation case managers could use to be more informed on an area they may face in their practice. Here are some questions that I ask Morgan as we talk about this case.
A: What are the various legal statuses people can have when living in the United States?
M: There are a variety of legal statuses when it comes to immigrants in the United States. They include:
Legal Permanent Residents are authorized to work and live in the U.S.
Non-immigrants live and work in the country on a temporary basis, with no intention of permanent residency.
Refugee and asylee status also allows immigrants to legally stay in the United States. (2)
Undocumented immigrants reside in the country illegally. This can be for a variety of reasons: overstaying a visa, entering without inspection by avoiding entry ports, former DACA individuals, and even individuals who are pursuing citizenship or awaiting trial are considered undocumented. (2)
A: How many undocumented immigrants are working in the United States?
M: As of 2020, about 7 million undocumented immigrants worked in the United States. (1) In every single state, undocumented immigrants make up a larger share of the workforce than they do the total population. These workers play a vital role in our economy, contributing $80 billion in federal taxes each year and billions of dollars in mortgage and rental payments. (1) Additionally, their employers contribute billions of dollars annually to Social Security and Medicare, for which undocumented folks are ineligible.
A: Can Undocumented Immigrants purchase private health insurance in the United States?
M: Undocumented immigrants can purchase private health insurance, as citizenship is not a requirement, but these plans can be expensive. There are eligibility restrictions for Marketplace plans, Medicaid, CHIP, and very few states offer state-funded coverage for undocumented immigrants. With so few options for health insurance paired with fears of deportation, case managers face many barriers regarding assisting these individuals and their families with navigating the healthcare system. Discount plans can be a great alternative to insurance for low-income folks, and many undocumented immigrants fall into this category.
Becoming a citizen costs thousands of dollars, takes years, and can come with hard-to-meet requirements, like leaving the United States to stay in one's country of origin before coming back to the States. (3) Additionally, after gaining citizenship, the individual and their family do not qualify for any form of public aid (e.g., Food Stamps, Medicaid) for five years. With this in mind, remaining undocumented is the best option for many immigrants.
References:
The new report shows that Millions of undocumented immigrants are essential to America's recovery. (2020, December 2). Center for American Progress. https://www.americanprogress.org/press/release-millions-undocumented-immigrants-essential-americas-recovery-new-report-shows/
Health coverage and care of immigrants. (2023, July 18). KFF. https://www.kff.org/racial-equity-and-health-policy/fact-sheet/health-coverage-and-care-of-immigrants/
Why Don't Immigrants Apply for Citizenship? (2021, October 7). American Immigration Council. https://www.americanimmigrationcouncil.org/research/why-don%E2%80%99t-they-just-get-line
Here are some resources to get familiar with Immigration and how to help undocumented folks:
Examples of discount plans that can be of help to those who are undocumented and cannot get typical healthcare coverage:
Dental and Vision Discount Plan 
Chiropractic Care: ChiroHealth
Healthcare Services:  Betty Health 
If you would like more information on this topic, feel free to contact Morgan Kelley, Patient Advocate of MK Consultations LLC, via email at morgan@mkconsultations.info
Read Also
Anne Llewellyn

Anne Llewellyn is a registered nurse with over forty years of experience in critical care, risk management, case management, patient advocacy, healthcare publications and training and development. Anne has been a leader in the area of Patient Advocacy since 2010. She was a Founding member of the Patient Advocate Certification Board and is currently serving on the National Association of Health Care Advocacy. Anne writes a weekly Blog, Nurse Advocate to share stories and events that will educate and empower people be better prepared when they enter the healthcare system.