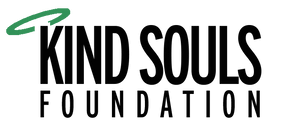 Case Management Focus: Resources — The Key to Successful Case Management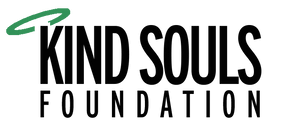 Sarasota, FL (WorkersCompensation.com) -- A Nurse Case Manager's greatest challenge is finding resources for their patient and their families that don't fall under traditional insurance. Learning about these resources is a job unto itself, so once I find one, I like to share the information with my colleagues so they can check out the resource and keep it in mind for future use.
Recently I was introduced to Danielle Troxel, Managing Director from the Kind Souls Foundation. I was fascinated by what they are doing to help people in need because they cannot work due to an illness or injury.
I am using this platform to share this important resource so you can be aware of it for your patients and their families.
As case managers know, life can change on a dime, and most of us are not prepared mentally, physically, or financially to handle an injury or illness that leaves someone unable to work. Finding resources like Kind Souls could be a lifesaver for someone and their family.
I hope Kind Souls is a resource you will never have to use, but knowing about Kind Souls might come in handy so I hope you will check it out and add it to your important resource list.
To help you learn about Kind Souls, I asked Danielle to answer a few questions about the Foundation.
Anne: Tell me about the Kind Souls Foundation and why it was started. 
Danielle: Kind Souls Foundation is a nonprofit organization that provides a warm line service for employees and their family members who are displaced from work due to injury or illness. Kind Souls was created out of a gap in the current claims, leave of absence, and care delivery systems where we know people feel lost and discouraged to overcome challenges that arise when dealing with a work-displacing healthcare event. Our founder, Teresa Colian, witnessed these challenges firsthand as her business partner and true friend, Jen, battled breast cancer. During this fight, Teresa saw Jen and her family members struggle to find readily available resources to turn to in dealing with their thoughts, feelings, and emotions. They also struggled to find tangible help for things like completing disability forms, grocery shopping, and laundry services. After Jen, unfortunately, lost her battle with the disease, people would say to Teresa that Jen was such a 'kind soul.' Teresa knew then she would start Kind Souls Foundation to combat these shortfalls for families nationwide.
Who is Kind Souls for?
The Kind Souls Foundation serves employees who are unable to work due to injury or illness, as well as their spouses, caretakers, and immediate family members.
How can an injured worker be referred to Kind Souls?
Someone needing our services would hear about Kind Souls Foundation through their employer, attorney, adjuster, case manager, or word of mouth. We work hard to reach every employee in need of our services, as we know one of the greatest barriers to seeking help is not knowing what's available to you. Anyone can visit our website today to book a session: www.kindsoulsfoundation.org.
What are the costs?
Our services are offered completely free of charge. We rely solely on donations to operate and never charge our partners or callers a fee to use our services.
What are your outcomes?
Within just nine months of accepting sessions, we are excited to report that we've taken 49 calls in at least six different states across the nation. Our impact is exhibited by an outstanding 56% return caller rate. This tells us that the Kind Souls sessions are helping our callers, as many of them schedule their next session within a week. We are also proud to report that 18% of our calls have been provided additional resources for services such as warming centers, in-person support for grief and loss, shelter coordination services, and financial assistance for immediate hardships like rent and groceries.
Thank you for reading about the Kind Souls Foundation. Let me know if you have any questions.
To learn more about the Kind Souls Foundation, visit https://www.kindsoulsfoundation.org. If you would like to speak with Danielle Troxel, you can reach her via email at dtroxel@kindsoulsfoundation.org
Have a good week!
Full Disclosure: WorkersCompensation.com is proud to be Kind Souls Foundation's official media partner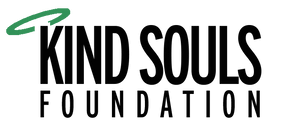 Read Also
Anne Llewellyn

Anne Llewellyn is a registered nurse with over forty years of experience in critical care, risk management, case management, patient advocacy, healthcare publications and training and development. Anne has been a leader in the area of Patient Advocacy since 2010. She was a Founding member of the Patient Advocate Certification Board and is currently serving on the National Association of Health Care Advocacy. Anne writes a weekly Blog, Nurse Advocate to share stories and events that will educate and empower people be better prepared when they enter the healthcare system.