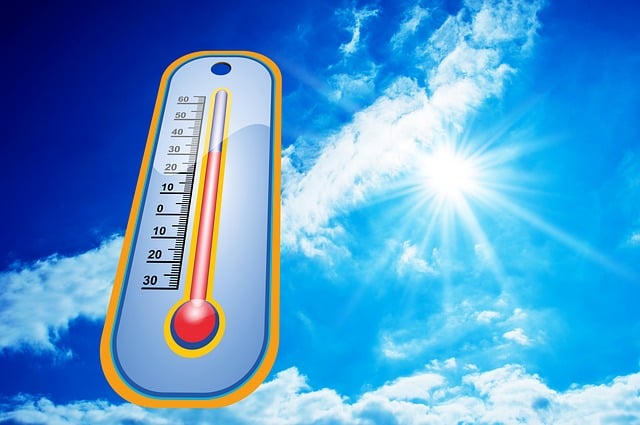 Biden Takes Steps to Protect Workers in Extreme Heat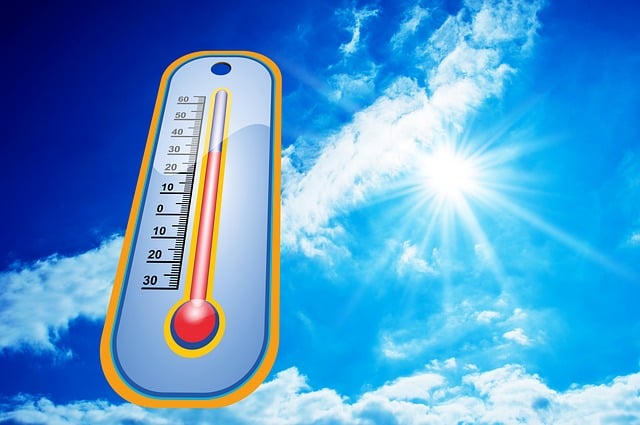 Washington, DC (WorkersCompensation.com) – As a heat wave continues to leave outdoor workers exposed to scorching heat across the country, President Joe Biden announced Thursday his administration would be taking steps to bolster enforcement against employer heat safety violations and reaffirm worker protections from the heat.  
Speaking alongside Mayor Kate Gallego of Phoenix, Ariz., and Mayor Ron Nirenberg, San Antonio, Texas, the White House said the administration would take steps across the federal administration to protect workers.
Among Biden's directives were a request to the U.S. Department of Labor (DOL) to issue the first-ever Hazard Alert for heat. The administration also asked the DOL to ramp up enforcement to protect workers from extreme heat. The administration said DOL will provide information on what employers can and should do to protect workers, to help ensure that workers know their rights, including protections against retaliation, and to highlight steps OSHA is currently taking to protect workers.
In 2022, OSHA issued a National Emphasis Program to protect workers from heat-related illnesses and injuries. The new guidance focuses on preventing on-the-job, heat-related injuries by stepping up inspections on "heat priority days" when the heat index is expected to be 80 degrees of higher, especially in high-risk industries like construction, manufacturing and agriculture.
Additionally, the DOL said, it will ramp up enforcement of heat-safety violations while OSHA continue to develop a national standard for workplace heat-safety rules.
The White House said the National Oceanic and Atmospheric Administration (NOAA) would invest up to $7 million from the Inflation Reduction Act to improve the country's weather forecasts. The agency will establish a new Data Assimilation Consortium in partnership with universities and other institutions to develop better weather-prediction capabilities and maximize NOAA's observing system, allowing communities to prepare for extreme weather, the administration said.
And the administration said it would invest $152 million from the Bipartisan Infrastructure Law to expand water storage and enhance climate resilience in California, Colorado and the state of Washington. The investment would help increase water storage capacity for the area and build resiliency for communities impacted by drought.
The announcements piggy back on other heat-related responses from the administration including investments through the U.S. Department of Housing and Urban Development to make buildings more energy efficient and open cooling centers.
Since mid-June, parts of the country have seen some of the most extreme heat on record. Areas of Texas and the southwest have experience extended periods of triple digit heat. In Phoenix, temperatures have hit 110 or higher for more than 20 days, with at least one day climbing past 118. Since June 10, more than 2,300 heat records have been broken from Florida to California.
So far, the heat is thought to be to blame for the deaths of at least four workers.
On July 6, Efrain Lopez Garcia died on the job in Homestead, Fla. Officials said he was Garcia was working in the field when he complained of being sick. Workers weren't sure what to do and bosses had not been trained on how to recognize the signs of heat stroke to administer first aid, they said.
Garcia was placed in a shady spot and told to rest. Other workers gave him water and returned to work. Later, when friends checked on him he was gone. Witnesses said he had stood up, disoriented and walked off. A cousin found him several yards away lying on his stomach.
In Houston, a construction worker collapsed and died on June 16. Officials with the Galveston County Medical Examiner's Office said Felipe Pascual, 46, was pouring concrete at the Sienna Parkway in Missouri City when he collapsed due to the heat. He was taken to the hospital where he was pronounced dead in the emergency room.
According to the medical examiner, Pascual died of hyperthermia.
Officials in Texas and other states have said emergency room visits have soared when compared to the same time last year. In Texas, emergency rooms averaged 837 heat-related visits per 100,000 ER visits between June 18 and June 24, compared to 639 visits per 100,000 during the same time in 2022.
In Yuma, Ariz., a 26-year-old farmworker died after collapsing in the fields on July 20.
Dario Mendoza was working when co-workers saw him walk away from where he was working and collapse twice. A spokeswoman for the Yuma County Sheriff's Office said emergency personnel were call, but co-workers had already transported Mendoza to the Yuma Regional Medical Center. He was pronounced dead a short while after his arrival. The county medical examiner said his death was heat-related.
And in Dallas, a United States Postal Service employee died in late June after passing out due to the heat. Officials said the heat index reached about 115 degrees the day Eugene Gates died. Witnesses said Gates passed out in the front yard of a home on his route. When the homeowner noticed Gates, they rushed out to administer CPR.
Gates was rushed to a nearby hospital, but was pronounced dead later that morning. The post office has not said his death was heat-related.
Read Also
Liz Carey

Liz Carey has worked as a writer, reporter and editor for nearly 25 years. First, as an investigative reporter for Gannett and later as the Vice President of a local Chamber of Commerce, Carey has covered everything from local government to the statehouse to the aerospace industry. Her work as a reporter, as well as her work in the community, have led her to become an advocate for the working poor, as well as the small business owner.