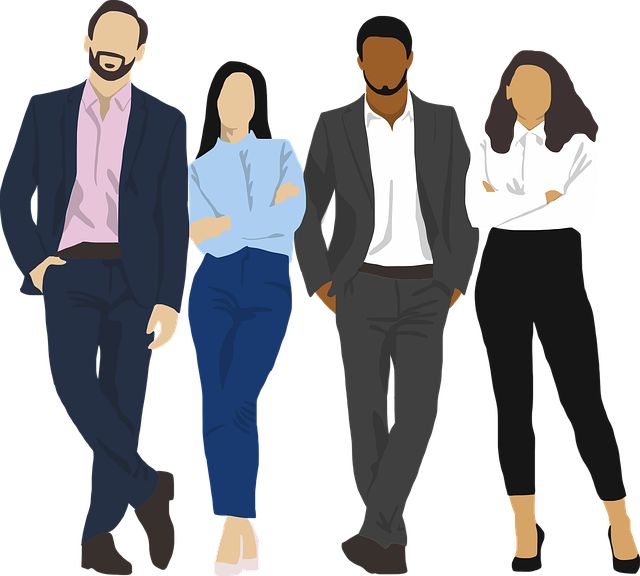 Back to Basics – The Human Element, Section 2: Ethical Practices and Fair Play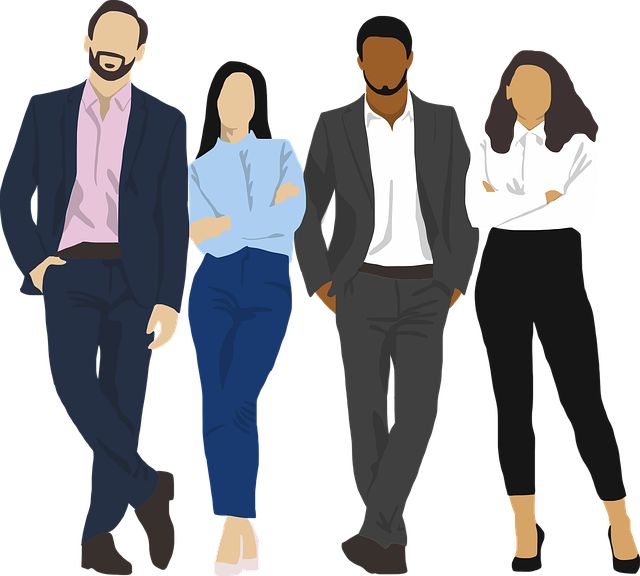 Sarasota, FL (WorkersCompensation.com) -- Integrating ethical practices and principles of fair play is paramount in the demanding landscape of workers' compensation claims. Section 2 delves into the essential elements of this approach, emphasizing the importance of open communication, responsiveness, and a genuine commitment to fair treatment. From the day-to-day interactions that require clarity and acknowledgment to the specialized attention needed for different cases, such as self-represented or elderly injured workers, the section underscores the necessity of recognizing and addressing injured workers' individual needs and unique circumstances. Grounded in principles of integrity, empathy, and respect, this section explores how ethical behavior fosters trust and cooperation and is a fundamental requirement in delivering justice and humanizing the claims process.
Open Communication and Responsiveness
The cornerstone of successful claims management in workers' compensation is a robust commitment to open communication and responsiveness. These principles are not merely best practices but vital components defining the relationship between claims professionals and injured workers.
Avoiding Breakdown: Clear and timely communication is more than an administrative responsibility; it prevents misunderstandings that can escalate into conflicts. Ensuring that information is transmitted accurately regarding medical procedures, legal obligations, or financial matters safeguards against misinterpretation. Transparency in communication fosters an atmosphere where all parties feel informed and respected, setting the stage for productive interactions. Regular updates and clear explanations minimize confusion, reduce anxiety, and promote stakeholder collaboration.
Being Responsive: Responsiveness goes hand in hand with open communication. Acknowledging received information promptly and providing timely responses are more than courteous practices; they are critical to building trust and cooperation. Often navigating an unfamiliar and potentially overwhelming system, the injured worker seeks reassurance and guidance. Prompt responses to queries and consistent follow-up demonstrate a genuine commitment to their well-being and signal that their concerns are a priority. Such an approach humanizes an often-bureaucratic process and elevates the quality of care and compassion within the system.
Open communication and responsiveness create a foundation for more empathetic and ethical claims handling. They reflect a dedication to treating injured workers with the respect and dignity they deserve, creating a more transparent and cooperative environment. In an industry where legal compliance and procedural rigor can sometimes overshadow the human element, these practices underline the importance of people-centered care and remind all involved that behind every claim is a human being with needs, fears, and hopes.
Fair Treatment of Injured Workers
Ensuring fair treatment of injured workers is paramount in the workers' compensation claims process. This fairness goes beyond legal compliance and enters the realm of ethical commitment, where compassion, honesty, and understanding guide interactions.
Don't Play Games: In workers' compensation, gamesmanship cannot be allowed. All interactions must be conducted in good faith, without unwarranted denial of benefits. Good faith entails a rigorous adherence to the principles of honesty and integrity, where decisions are made based on facts and applicable laws, not biases or predetermined agendas. When claims professionals approach each case with an unbiased view, diligently seeking the truth and acting accordingly, they build a reputation for fairness that enhances trust among all stakeholders.
Responsiveness: Fairness is not merely passive; it requires active engagement. Immediate attention to queries and concerns is more than operational efficiency; it demonstrates respect and empathy. By being responsive, claims professionals signal that they recognize the importance of each individual's needs and concerns. This practice helps avoid pitfalls arising from delays and fosters a positive relationship between the injured worker and the claims handler.
Understanding Individual Needs: Recognizing that injured workers are not merely cases but real people suffering from lost wages, physical pain, and emotional distress is essential. This understanding goes beyond sympathy and enters the realm of empathy, where the claims professional actively seeks to perceive the situation from the injured worker's perspective. Customizing communication, addressing specific needs, and being aware of unique challenges help build a personalized approach that resonates with the injured worker. Such an approach humanizes the process and underscores the value of treating everyone with dignity and respect.
Fair treatment of injured workers is not simply a matter of policy; it reflects an organization's values and culture. When these principles are embedded in every aspect of the claims process, they create a compassionate environment that recognizes the human dimensions of a claim. They transform the interaction from a transactional experience to a relationship built on trust, understanding, and genuine care. By prioritizing the fair treatment of injured workers, the workers' compensation industry can foster a more humane and ethical approach that resonates with all involved and enhances the system's overall effectiveness.
Real-life Scenarios
Within the complex world of workers' compensation, real-life scenarios often present unique challenges that require specialized attention and understanding. Claims professionals must be prepared to address these situations with care, empathy, and expertise.
Pro-se Injured Workers: Pro-se injured workers are those individuals who choose to represent themselves without legal counsel. This decision can be motivated by various reasons, such as financial constraints or a desire for personal control over the process. However, it often leads to complexities that require special attention. Claims professionals must be mindful of the knowledge gap with pro se individuals and provide clear, concise, and non-technical communication. They must also ensure that all interactions are conducted fairly without taking advantage of the injured worker's lack of legal representation. By being patient, empathetic, and transparent, claims professionals can support pro se injured workers through the process, maintaining integrity and fairness at every step.
Elderly Injured Workers: Older workers may have unique needs that must be acknowledged and met. The aging population often faces additional challenges, such as chronic health conditions, reduced mobility, or cognitive impairments. These factors can complicate the claims process and require specialized care and understanding. Tailoring communication to the specific needs of older adults, being mindful of potential sensitivities, and providing additional support where needed are crucial elements in managing these claims effectively. Building relationships with family members or caregivers, when appropriate, can enhance understanding and ensure that the unique needs of elderly injured workers are addressed. Incorporating medical expertise specializing in geriatrics may also contribute to a more nuanced and compassionate approach.
Real-life scenarios exemplify the diversity of situations that can arise within the workers' compensation system. They underline the importance of flexibility, empathy, and specialized knowledge. By recognizing the specific needs of different individuals and adapting processes accordingly, claims professionals can create a more responsive and humane system that genuinely serves the injured workers it is designed to support. In turn, these practices contribute to a more robust and ethical approach that meets legal requirements and goes above and beyond in honoring the human dignity and individuality of every person involved in a claim.
Tune in tomorrow for Section 3: Restorative Efforts as we continue the journey of "Everything I Really Need to Know, I Learned in Kindergarten" and its application to workers' compensation.
Read Also
Claire Muselman

Dr. Claire Muselman is the Principal of CM Advising, bringing passion-filled purpose & energy with a dose of glitter & sparkles to risk management through fragmented CRO work. Dr. Claire's prior experience includes almost two decades in insurance, being a game-changer & thought leader in workers' compensation. She created the first-ever Workers' Recovery Unit, designed the first Workers' Compensation Center of Excellence, co-hosted ADJUSTED - a claims podcast, co-founded The Transitions, & is a weekly contributor for Featured News on WorkersCompensation.com, a monthly editorialist for The Experts View on WorkersCompensation.com, & a monthly contributor Captive.com. Dr. Claire has her own column with WorkCompCollege, Claire's Corner; her own column with BLOOM, Coffee & Conversations, where she shines light into sparkly parts of life twice per month; & is Editor-in-Chief Extraordinaire of the BLOOM hard copy magazine. In her free time, she can be found pouring into students as an Adjunct Professor at Drake University with a focus in Management, Leadership, Business Strategy & Public Speaking. By combining a solid business foundation with her passion for creating a better experience through emotional intelligence, empathy, & customer-centricity, Dr. Claire inspires others to ultimately make good things happen for people. Dr. Claire also believes it is her duty & responsibility to add seats to any table she is invited to participate. She is an Ambassador for the Alliance of Women in Workers' Compensation, Board Member for Kids Chance of Iowa, Advisory Board Member for WorkCompBlitz, Advisory Board Member for WorkCompCentral, Board Member for the Claims and Litigation Management Alliance (CLM) – Workers' Compensation Advisory Board; Dean of Workers Compensation for CLM's Claims College, Faculty for Work Comp College, & Advisory Board Member for the Paramedics Program at Des Moines Area Community College (DMACC). Dr. Claire speaks nationally on a variety of topics: leadership, self-development, workers compensation, & risk looking to change the industry one professional at a time. "Those with whom we are empowering today will be the decision-makers tomorrow. Advocacy is not enough, we need empathic, emotionally intelligent leaders who understand the bigger picture of helping employees feel seen, heard, acknowledged, & valued; returning injured humans to functional, contributing members of society; & more importantly, making sure our colleagues are able to return to their families & lives. The ripple effect matters."