OSHA's safety management standard, hurricane preparedness resources and more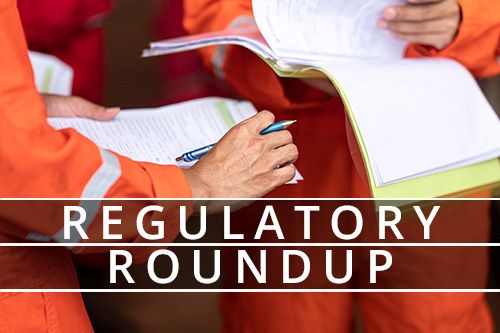 The Occupational Safety and Health Administration (OSHA)
OSHA considers updates to process safety management standard
OSHA will be holding an informal virtual stakeholder meeting on October 12 involving potential updates to the process safety management standard. The original standard was published in 1992 and requires employers to implement safety programs for highly hazardous chemicals. Individuals interested in attending the stakeholder meeting or providing comments must register in advance.
Hurricane preparedness information
As we're in the midst of hurricane season in Texas, OSHA is reminding employers about its preparedness resources. The agency's hurricane preparedness website page houses important information and resources to help employers plan for a disaster.
Infographic on OSHA's confined spaces requirements
EHS Daily Advisor created an infographic on OSHA's requirements for confined spaces. The resource contains definitions and information on employer responsibilities including hazards, program requirements, entry permits and training.
Studies, resources, trends, news
How to mitigate workplace violence
EHS Today recently spoke with a National Safety Council researcher about trends and contributing factors of workplace violence. An article provides a preview of what to expect at the upcoming 2022 Safety Leadership Conference. The researcher discusses trends in recent data, workplace factors and how businesses can address workplace violence.
Courtesy of Texas Mutual