Noted Labor Economist Dr. Michael Horrigan to Keynote WCRI's 36th Annual Workers' Comp Conference
Cambridge, MA (WorkersCompensation.com) - The Workers Compensation Research Institute (WCRI) announced today that Dr. Michael Horrigan, president of the W.E. Upjohn Institute for Employment Research and former associate commissioner with the U.S. Bureau of Labor Statistics, will keynote WCRI's 36th Annual Workers' Compensation Issues & Research Conference, March 5 and 6, 2020, in Boston, MA.
"Mike is one of the premier labor economists in the country and we are excited to have him join us to discuss economic cycles and their impact on the labor market," said John Ruser, president and CEO of WCRI. "I am also interested to hear more about the research he has done on workforce development, automation, and labor force participation ─ issues important to our audience."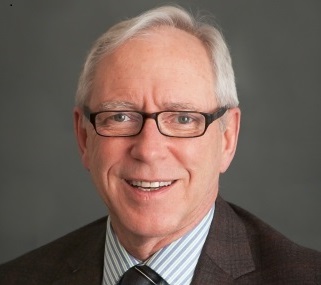 In his keynote, Dr. Horrigan will lay the groundwork to connect economic activity with trends in occupational injury risks and rates. His focus on economic activity will cast a wide net. A key component will be the examination of economic cycles, with their accompanying job destruction and creation, which have strong implications for injury rates. Finally, he will focus on some emerging trends such as the shift in hiring toward contract employment, the rise of the gig economy, and trends in automation, among others.
Questions Addressed:
Even as our national economic trends continue to be strong, which industries, occupations, and regions are currently the most cyclical?
Which workers are most affected by economic cycles — low versus high wage, low versus high tenure, less versus more education? Are there notable differences by race and ethnicity?
Moving forward, what are the long-term projections for employment growth, especially by occupation?
The WCRI conference is a leading workers' compensation forum. The two-day program highlights the Institute's latest research findings while drawing upon the diverse perspectives of highly respected workers' compensation experts and policymakers from across the country. Conference participants will leave with new insights, valuable networking contacts, and a better understanding of key issues in today's competitive environment.
A discounted, early-bird conference registration rate as well as a special conference hotel rate is available for a limited time. To learn more or to register, visit https://conference.wcrinet.org/.
About WCRI
The Workers Compensation Research Institute (WCRI) is an independent, not-for-profit research organization based in Cambridge, MA. Organized in late 1983, the Institute does not take positions on the issues it researches; rather, it provides information obtained through studies and data collection efforts, which conform to recognized scientific methods. Objectivity is further ensured through rigorous, unbiased peer review procedures. WCRI's diverse membership includes employers; insurers; governmental entities; managed care companies; health care providers; insurance regulators; state labor organizations; and state administrative agencies in the U.S., Canada, Australia, and New Zealand.