NJ Man Pleads Guilty in 2 Separate Insurance Fraud Investigations to Swindling More Than $600,000
Trenton, NJ (WorkersCompensation.com) - Acting Attorney General John J. Hoffman and the Office of the Insurance Fraud Prosecutor (OIFP) announced that a Perth Amboy man pleaded guilty yesterday to multiple charges related to two separate insurance fraud schemes for which two state grand juries indicted him in November.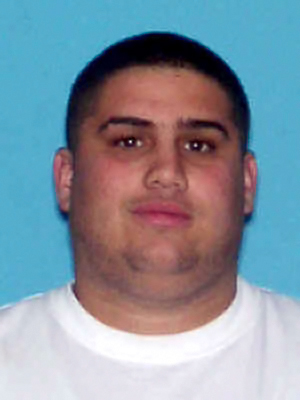 Vinny Curbelo, 31, pleaded guilty to seven charges before Middlesex County Superior Court Judge Michael Toto. Curbelo pleaded to the following counts: second-degree health care claims fraud, second-degree theft by deception, second-degree insurance fraud, two counts of third-degree theft by deception, third-degree theft by unlawful taking and third-degree theft by deception. OIFP recommended that Curbelo receive a state prison term of eight years. His sentencing is scheduled for June 22.
On Nov. 13, Curbelo was indicted for faking an accident at his job site to get his insurance to cover the half-million dollar cost of medical treatment for injuries he had suffered prior to his employment. In addition, he accepted approximately $55,803 in temporary disability payments for two years following the faked accident, though he was working under-the-table at a Dawn's Auto Body in Keyport. While employed there, he stole approximately $16,700 from the bank accounts of that auto body shop.
Nine days later, Curbelo was indicted for executing a complex scheme to steal approximately $23,000 from a credit union and to defraud a car insurance company of more than $32,000 by forging documents related to a stolen SUV.
"Curbelo sought illegitimate financial windfalls from any source he could target, whether they were insurer, employer or lender," said Acting Attorney General Hoffman. "His crimes were carefully calculated and involved multiple layers of deceit."
"The defendant scammed multiple sectors of the insurance industry, stealing from companies that provide disability, medical and auto insurance," said Acting Insurance Fraud Prosecutor Ronald Chillemi. "Aggressive prosecutions and appropriate prison terms, such as those pursued in this case, serve as deterrent to anyone contemplating the type of crimes Curbelo perpetrated."
Deputy Attorneys General Colin Keiffer and Michael Clore represented the state at the plea hearing. Deputy Attorney General T.J. Harker, Detectives Wendy Berg and Grace Rocca and Detective Sergeant Jarek Pyrzanowski coordinated the investigation.
Acting Insurance Fraud Prosecutor Chillemi noted that some important cases have started with anonymous tips.