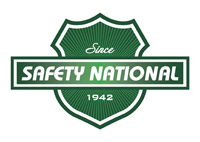 Best Practices for Protecting Temporary Workers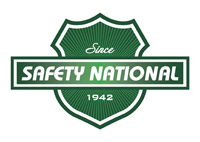 Data indicate that temporary workers are at higher risk for injury due to several factors. To help mitigate this risk, we offer best practices for each step of the temporary worker employment process, including contracting, training, and injury reporting/response.
The future of work brings new challenges to workplaces, including non-standard work arrangements such as the use of temporary workers. Temporary workers are paid by a staffing company and assigned to work for a host employer, both on short- and long-term assignments.
An analysis of workers' compensation data indicates that the risk of experiencing work-related injuries may be higher for temporary workers than for non-temporary workers due to:
Newness to the workplace and unfamiliarity with the job/task.
Insufficient or lack of communication between the host employer, staffing company, and temporary workers.
Insufficient or lack of training.
Unexpected changes to temporary worker job duties that are not reported to the staffing company.
Issues related to subcontracted, dual employment arrangements.
"Having a safe, healthy, productive workforce for all leads to a competitive advantage in an increasingly high-demand market for workers," said Sara Gibson, Senior Risk Manager at Safety National. "It is in every organization's best interest to create a structured risk management program tailored towards temporary work."
According to OSHA, the host employer and the staffing company are joint employers of the temporary workers and therefore are both responsible for providing and maintaining a safe work environment. The host employer is usually classified as the supervising employer. This is due to the fact that it provides the day-to-day supervision and controls the means and manner of the temporary workers' tasks. The host employer is required to report serious temporary worker injuries or illnesses to OSHA and record those injuries and illnesses on the OSHA 300 log.
In 2014, OSHA and NIOSH issued a document on recommended practices for temporary workers. Recently NIOSH expanded this guidance with a publication on Protecting Temporary Workers: Best Practices for Host Employers. This guide is organized into three sections, which include a set of best practices followed by a real-life scenario and checklists for each section.
Section 1: Evaluation and Contracting
Prior to writing and signing a contract, host employers and staffing companies should evaluate all facets of safety and health-related to each organization and the jobs temporary workers are being hired to perform. This should include a joint risk assessment, information such as safety data sheets, and site visits.
A written contract should provide clear communication on the division of responsibilities and pertinent job details, including approved tasks and qualifications, hazards and controls, training, personal protective equipment and injury and illness response and responsibilities.
Section 2: Training for Temporary Workers and their Worksite Supervisors
According to OSHA, in most cases the host employer is responsible for providing site and task-specific safety and health training, and the staffing company is responsible for providing general safety and health awareness training.
Supervisors of temporary workers also need training as to what is in the contract, which defines approved tasks, changes to tasks, and defined responsibilities between the host employer and staffing company.
Section 3: Injury and Illness Reporting, Response, and Recordkeeping
Promotion of injury and illness reporting is an essential part of preventing future incidents.
The host employer and staffing company should conduct joint incident investigations and collaborate on medical treatment and return to work.
Courtesy of Safety National