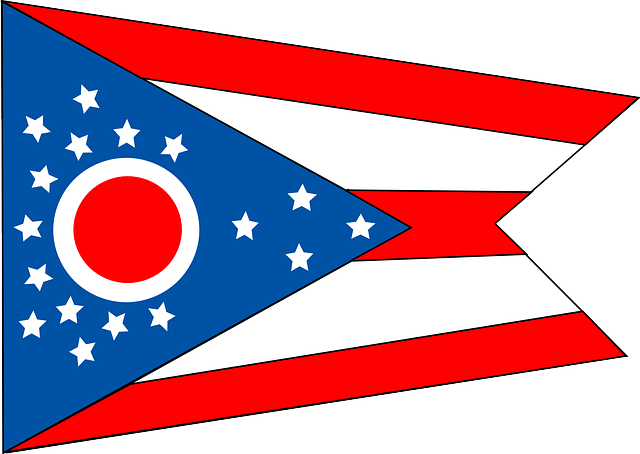 Ohio Workers' Compensation Contact Information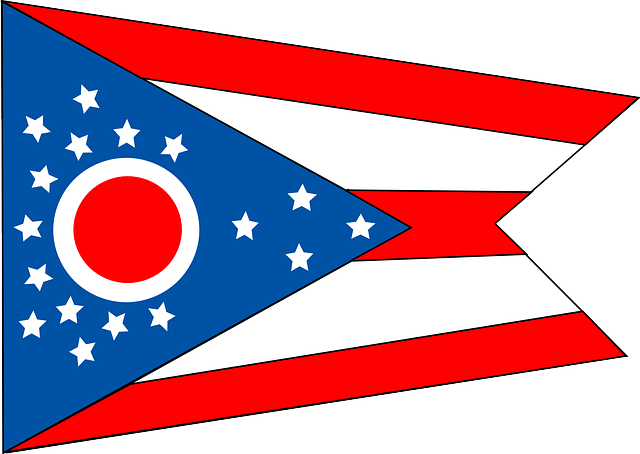 Please Note: for Claims assistance or questions about coverage and exemptions You will need to call one of the numbers listed below.
Also be aware that the Workers' Compensation Assistance Offices in different states may go by different names such as "Industrial Accidents".
These are the only numbers that we are aware of and have available for Ohio Workers' Compensation.
Bureau of Workers' Compensation - Portsmouth Service Office
1005 Fourth Street Portsmouth 45662
Phone: 800-644-6292
Fax:
Email:
Bureau of Workers' Compensation - Cambridge Service Office
61501 Southgate Road Cambridge 43752
Phone: 800-644-6292
Fax:
Email:
Bureau of Workers' Compensation - Canton Service Office
339 E. Maple Street North Canton 44720
Phone: 800-644-6292
Fax:
Email:
Bureau of Workers' Compensation - Cincinnati Service Office
135 Merchant Street Springdale 45246
Phone: 800-644-6292
Fax:
Email:
Bureau of Workers' Compensation - Cleveland Service Office
615 Superior Ave., NW Sixth Floor Cleveland 44113-1898
Phone: 800-644-6292
Fax:
Email:
Bureau of Workers' Compensation - Columbus Service Office
30 W. Spring Street Columbus 43215
Phone: 800-644-6292
Fax:
Email:
Bureau of Workers' Compensation - Dayton Service Office
3401 Park Center Drive Dayton 45414
Phone: 800-644-6292
Fax:
Email:
Bureau of Workers' Compensation - Lima Service Office
2025 E. Fourth Street Lima 45804
Phone: 800-644-6292
Fax:
Email:
Bureau of Workers' Compensation - Mansfield Service Office
240 Tappan Drive N. Ontario 44906
Phone: 800-644-6292
Fax:
Email:
Bureau of Workers' Compensation - Toledo Service Office
Government Center, Suite 1136 Toledo 43604
Phone: 800-644-6292
Fax: 419-245-2652
Email:
Bureau of Workers' Compensation - Youngstown Service Office
242 Federal Plaza W. Youngstown 44503
Phone: 800-644-6292
Fax:
Email:
Bureau of Workers' Compensation Claims - Fax
Phone: 866-336-8352
Fax: 866-336-8352
Email:
BWC Benefits Payable Mailing Address
P.O. Box 15429 Columbus 43215
Phone:
Fax:
Email:
Department of Insurance Director Judith L. French
50 W. Town Street, Suite 300 Columbus 43215
Phone: 614-644-2658
Fax:
Email:
Electronic Funds Transfer (EFT) - Form Fax Number & Secure Email
Phone:
Fax: 614-621-1140
Email: eftgroup@bwc.state.oh.us
Fraud Enforcement
Phone: 800-686-1527
Fax:
Email:
Industrial Commission (Appeals of WC) - Mansfield Office
240 Tappan DriveN., Suite A Ontario 44906
Phone: 419-529-1360
Fax: 419-529-3084
Email:
Industrial Commission (Appeals of WC) - Portsmouth Office
Fourth Street Portsmouth 45662-4315
Phone: 740-354-2334
Fax: 740-353-6975
Email:
Industrial Commission (Appeals of WC) - Dayton Office
1242 E. Dayton Yellow-Springs Road Fairborn 45234-6326
Phone: 937-264-5116
Fax: 937-264-5130
Email:
Industrial Commission (Appeals of WC) - Lima Office
2025 East Fourth Street Lima 45804-0780
Phone: 419-227-7193
Fax: 419-227-7150
Email:
Industrial Commission (Appeals of WC) - Logan Office
12898 Grey Street Logan 43138
Phone: 740-380-9685
Fax: 740-385-2436
Email:
Industrial Commission (Appeals of WC) - Logan Office - Toll Free
Phone: 888-227-7571
Fax:
Email:
Industrial Commission (Appeals of WC) - Mansfield Office - Toll Free
Phone: 888-227-8210
Fax:
Email:
Industrial Commission (Appeals of WC) - Toledo Office
640 Jackson Street, Suite 1500 Toledo 43604
Phone: 419-245-2740
Fax: 419-245-2652
Email:
Industrial Commission (Appeals of WC) - Toledo Office - Toll Free
Phone: 888-227-8777
Fax:
Email:
Industrial Commission (Appeals of WC) - Youngstown Office - Toll Free
Phone: 888-256-8427
Fax:
Email:
Industrial Commission (Appeals of WC) - Hearings Administrator - Cincinnatti Office
Phone: 513-357-9764
Fax: 513-721-7503
Email:
Industrial Commission (Appeals of WC) - Hearings Administrator - Cleveland Office
Phone: 216-787-3633
Fax: 216-787-5289
Email:
Industrial Commission (Appeals of WC) - Hearings Administrator - Cleveland Office
615 Superior Ave., NW Cleveland 44113-1898
Phone: 216-787-3001
Fax: 216-787-3483
Email:
Industrial Commission (Appeals of WC) - Hearings Administrator - Cleveland Office - TF
Phone: 888-226-9535
Fax:
Email:
Industrial Commission (Appeals of WC) - Hearings Administrator - Columbus Office
Phone: 614-644-8351
Fax: 614-466-7043
Email:
Industrial Commission (Appeals of WC) - Hearings Administrator - Toledo Office
Phone: 419-245-2747
Fax: 419-245-2673
Email:
Industrial Commission (Appeals of WC) - Akron Office
161 South High Street Akron 44308-1602
Phone: 330-643-3550
Fax: 330-643-1468
Email:
Industrial Commission (Appeals of WC) - Akron Office - Toll Free
Phone: 888-226-0560
Fax:
Email:
Industrial Commission (Appeals of WC) - Cambridge Office
2130 East Wheeling Avenue Cambridge 43725
Phone: 740-435-4000
Fax: 740-435-4010
Email:
Industrial Commission (Appeals of WC) - Cambridge Office - Toll Free
Phone: 888-226-3458
Fax:
Email:
Industrial Commission (Appeals of WC) - Cincinnatti Office
12 East Court Street5 Cincinnatti 45202-1211
Phone: 513-357-9750
Fax: 513-723-9811
Email:
Industrial Commission (Appeals of WC) - Cincinnatti Office Toll Free
Phone: 888-226-8327
Fax:
Email:
Industrial Commission (Appeals of WC) - Dayton Office - Toll Free
Phone: 888-226-9693
Fax:
Email:
Industrial Commission (Appeals of WC) - Executive Secretary - Columbus Office
30 West Spring Street, 7th Floor Columbus 43215-2233
Phone: 614-466-4683
Fax: 614-644-8373
Email:
Industrial Commission (Appeals of WC) - Hearing Administrator - Akron Office
Phone: 330-761-5012
Fax: 330-643-3153
Email:
Industrial Commission (Appeals of WC) - Lima Office - Toll Free
Phone: 888-226-9903
Fax:
Email:
Industrial Commission (Appeals of WC) - Portsmouth Office - Toll Free
Phone: 888-227-8711
Fax:
Email:
Industrial Commission (Appeals of WC) - Youngstown Office
242 Federal Plaza W. Youngstown 44503-1206
Phone: 330-792-1063
Fax: 330-792-2473
Email:
Industrial Commission (Appeals of WC) Toll Free
Phone: 800-686-1589
Fax:
Email: askIC@ic.ohio.gov
Industrial Commission (Appeals of WC) Toll Free - Lima Office
Phone: 888-226-9903
Fax:
Email:
Industrial Commission - Appeals of WC - Customer Service
30 West Spring Street Columbus 43215-2233
Phone: 614-466-6136
Fax: 614-728-7004
Email:
Industrial Commission Appeals - Toll Free - (Nationwide)
Phone: 800-521-2691
Fax:
Email:
Industrial Commission Level Hearing Section - Fax Number
Phone:
Fax: 614-466-3374
Email:
Industrial Commission Medical Services Scheduling - Fax Number
Phone:
Fax: 614-466-1661
Email:
Managed Care Organizations (MCO) Info
Phone: 800-644-6292
Fax:
Email:
Media Contacts
Phone: 614-752-9222
Fax:
Email: OICCommunications@ic.ohio.gov
Ombud's Office - Cleveland
615 W. Superior Avenue, Sixth Floor Cleveland 43113-1889
Phone: 800-335-0996
Fax: 877-321-9481
Email: ombudsperson@bwc.state.oh.us
Ombud's Office - Columbus
30 W. Spring St., First Floor Columbus 43215-2256
Phone: 800-335-0996
Fax:
Email: ombudsperson@bwc.state.oh.us
OSHA - Columbus Area Ofc. - Federal OSHA covers private Employers/Employees in OH
200 North High Street, Room 620 Ohio 43215
Phone: 614-469-5582
Fax: 614-469-6791
Email:
Questions Re: Ohio BWC Social Media Sites - Email Address
Phone:
Fax:
Email: bwcsocialmedia@bwc.state.oh.us
Vocational Rehabilitation Info
Phone: 800-644-6292
Fax:
Email: