Regulatory Roundup
---
---
Tips to avoid common OSHA violations in manufacturing, resources to prevent heat illness and more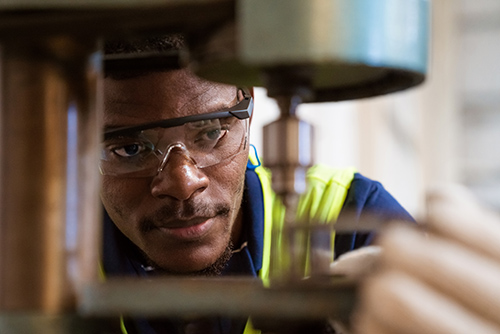 The Occupational Safety and Health Administration (OSHA)
Five common OSHA violations in manufacturing
An Industrial Safety & Hygiene News article discusses five of the most common OSHA violations in the manufacturing industry and provides tips to help employers avoid them. Violations include fall protection, hazard communication, scaffolding, lockout/tagout and respiratory protection.
The Commercial Vehicle Safety Alliance (CVSA)
Brake Safety Week begins August 21
CVSA is holding its annual Brake Safety Week August 21-27. Commercial motor vehicle inspectors will be conducting brake system inspections, which are expected to emphasize brake hosing and tubing.
The Mine Safety and Health Administration (MSHA)
MSHA launches enforcement program for silica exposure
MSHA has announced an enforcement initiative to help protect miners from health issues caused by exposure to respirable crystalline silica. Inspectors will be focusing on silica exposure during visits and expanding silica sampling. The agency is also working on issuing a silica rule to enhance protections.
Studies, resources, trends, news
Infographic on heat illness prevention
EHS Daily Advisor created an infographic explaining how to prevent heat-related illnesses. The resource discusses acclimatization, training, symptoms of heat illnesses, controls and recommended company policies.
Courtesy of Texas Mutual
---
---
Comments
Be the first person to comment!
---
You must Login or Register in order to read and make comments!
Member Login
Don't Have an Account? Click Here to Register.