Regulatory Roundup
---
---
OSHA webinar series on heat illness prevention, two voluntary standard updates and more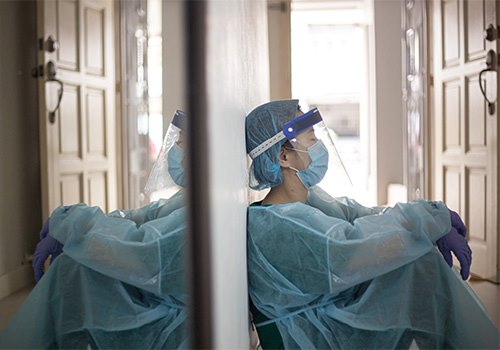 The Occupational Safety and Health Administration (OSHA)
Workplace violence prevention bill for health care and social services moves to Senate
A companion bill to the Workplace Violence Prevention for Health Care and Social Service Workers Act has been introduced in the Senate. If it passes, OSHA would be directed to issue a standard requiring health care and social services employers to implement workplace violence prevention plans.
OSHA publishes resources on suicide prevention
A new OSHA resource is providing tips for identifying and responding to suicide warning signs. The document lists five steps for staying alert, noticing warning signs and aiding someone in potential crisis.
Studies, resources, trends, news
Musculoskeletal disorder (MSD) prevention for the construction industry
Repetitive stress injuries or MSDs can feel minor at first, but worsen over time. The Texas Department of Insurance (TDI) provides five tips for preventing these injuries while working. The information covers hand tools, overhead drilling, back injuries, brick laying and vibration exposure.
Safety for outdoor workers during high winds
An Industrial Safety & Hygiene News article discusses the hazard of high winds on industrial sites. The article speaks to safety risks such as struck-bys, slips, trips and falls, and broken power lines. Information is also provided on control methods to ensure worker safety.
Courtesy of Texas Mutual
---
---
Comments
Be the first person to comment!
---
You must Login or Register in order to read and make comments!
Member Login
Don't Have an Account? Click Here to Register.