Regulatory Roundup: Virtual Toolkit on MSDs, Fall Protection Hazard Alert and More
11/11/19
Texas Mutual Blog
---
---
Studies, resources, trends, news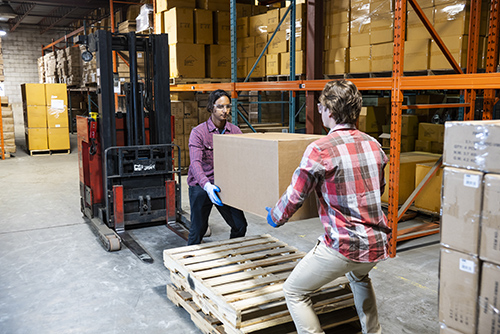 Virtual toolkit is released for training on musculoskeletal disorders (MSDs)
A new virtual toolkit from the European Agency for Safety and Health at Work (UE-OSHA) aims to teach workers about risks and preventative measures for MSDs. The toolkit contains 14 online videos featuring a 3D character performing various tasks. Topics include safe lifting, customizing a workstation, vibration injuries and understanding the early signs of MSDs.
Hazard alert warns of personal fall arrest system risk near exposed edges
In response to fatalities involving severed lifelines, the Washington State Department of Labor & Industries released a hazard alert regarding personal fall arrest system use near exposed edges. The agency notes that self-retracting lifelines and non-self-retracting lifelines both have the potential to be cut through contact with an open edge. The alert advises that employers identify and avoid hazardous edges, inspect fall protection equipment and anchor lifelines vertically overhead, when possible.
Confined space committee member answers common confined space questions
ANSI/ASSP Z117 Committee on Safety Requirements for Entering Confined Spaces member, Terry Ketchum, answered six questions to help define confined space activity and keep workers safe. The FAQs include the definition of confined space, accompanying hazards, control processes, permit requirements, necessary personal protective equipment and what to do if rescue is needed.
Safety Leadership Conference presenter shares family impact of workplace injury
During the 2019 Safety Leadership Conference, Lee Shelby shared a story of how his family was impacted after he was electrocuted at work and became a bilateral below-the-elbow amputee. Shelby explained why safety leaders need to ensure employees understand the consequences of workplace injuries and encourage them to take responsibility for their own decisions.
Courtesy of Texas Mutual Blog
---
---
Comments
Be the first person to comment!
---
You must Login or Register in order to read and make comments!
Member Login
Don't Have an Account? Click Here to Register.