Regulatory Roundup: Tips for Flu Prevention at Work, Fatigued Driving Case Study and More
10/21/19
Texas Mutual Blog
---
---
Regulatory Roundup is a weekly compilation of employee wellness and safety news. You can read the full article by clicking the titles below.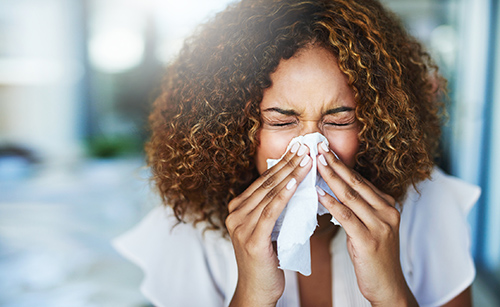 Centers for Disease Control and Prevention (CDC)
Tips for preventing the spread of flu at work
During the flu season, which has officially begun, the workplace can be a breeding ground for germs. The CDC shares 10 tips to prevent the spread of flu in the office including vaccines, education and sick leave policies.
Studies, resources, trends, news
Case study looks at fatigued driving
According to the National Highway Traffic Safety Administration (NHTSA), 846 people died due to falling asleep behind the wheel in 2014. A case study involving a trucker, who was fatally injured after falling asleep and drifting off the road, looks at several considerations of fault including time of day and the repetitive nature of the job. Researchers are also urging employers to look into new technology that monitors hours of service and driver behavior.
Safeguarding considerations for power tools
Power tools play a part in almost half of machinery-related injuries each year. A recent EHS Today article discusses the struggle some companies have with spending more on safeguards than the actual machines. Tips on hazard category considerations are also listed, including failure to control hazardous energy, tool coasting and emergency situations.
Employer reported musculoskeletal disorders (MSDs) shows downward trend
A quarterly data report from the Center for Construction Research and Training examined reported cases of soft tissue injuries caused by repetitive or sudden motions, forces and awkward positions. The employer reported rate of MSDs was less than one-quarter of the 1992 rate. However, the employee reported rate has stayed fairly consistent with about 30% of construction workers claiming low-back pain.
Courtesy of Texas Mutual Blog
---
---
Comments
Be the first person to comment!
---
You must Login or Register in order to read and make comments!
Member Login
Don't Have an Account? Click Here to Register.