Regulatory Roundup: OSHA Forklift Safety, Electrical Industry Hazards and More
---
---
Regulatory Roundup is a weekly compilation of employee wellness and safety news. You can read the full article by clicking the titles below.
The Occupational Safety and Health Administration (OSHA)
OSHA alert provides forklift safety tips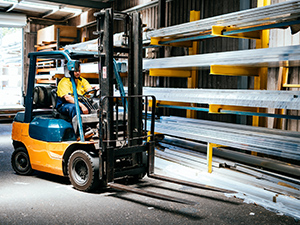 A new OSHA alert – Protect Workers Operating and Working Near Forklifts – provides tips for controlling forklift hazards. Tips are directed toward the operator to prevent injuries to themselves and others in the area.
OSHA focuses on preventing electrical hazards
OSHA is working to raise awareness of electrical hazards, specifically in Kansas, Missouri and Nebraska. The agency wants employers to reduce incidents with employees who work on overhead lines, cable harnesses and circuit assemblies. OSHA urges employers to download its recommended practices for safety and health programs as well as utilize the on-site consultation program.
American Society of Safety Professionals (ASSP) provides summary of OSHA agenda

ASSP released a summary of OSHA's portion of the Department of Labor's Spring 2019 Regulatory Agenda. The summary provides a short update to several potential rulemakings such as lockout/tagout, emergency response and powered industrial trucks.
Mine Safety and Health Administration (MSHA)
Mine examination rule is overturned
The U.S. Court of Appeals overturned last year's mine examination rule change. The judges stated that the 2018 rule would make working conditions less safe because it allows examinations to occur during the beginning of work and allows adverse conditions to be excluded from reports if corrected. MSHA could choose to appeal the decision.
Courtesy of Work Safe, Texas
---
---
Comments
Be the first person to comment!
---
You must Login or Register in order to read and make comments!
Member Login
Don't Have an Account? Click Here to Register.