Regulatory Roundup: OSHA Oil and Gas Training Video and More
---
---
Regulatory Roundup is a weekly compilation of employee wellness and safety news. You can read the full article by clicking the titles below.
The Occupational Safety and Health Administration (OSHA)
OSHA education center releases training video for oil and gas exploration
According to the Bureau of Labor Statistics (BLS), almost 500 workers were killed in oil and gas exploration between 2013 and 2017. An OSHA education center released a one-hour training video on recognizing and controlling hazards in the oil and gas exploration industry. Topics include falls, transportation, struck-by, caught-in/between, hydrogen sulfide and heat illness.
Studies, resources, trends, news
Workers exposed to vibrations could be at risk of hand-arm vibration syndrome
Workers that frequently operate power tools, vehicle and heavy equipment could experience health problems due to the exposure to vibration. The National Institute for Occupational Safety and Health (NIOSH) refers to these health issues collectively as hand-arm vibration syndrome, or HAVS. OSHA offers safety tips such as using damping techniques, keeping up with maintenance, alternating tools and providing hourly breaks.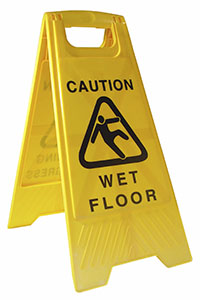 Tips for using safety signs effectively
Safety signage can play a big role in communicating hazards and controls to employees, according to the American Society of Safety Professionals. Executive Vice President of Rivendell Safety Consulting, Diane Stegall shares three steps to ensure your signage is effective. Her tips center around considering the audience when crafting the message, placing signage in appropriate areas and avoiding too many signs.
What employers should know about ergonomic chairs
Ergonomics in the workplace has been shown to increase productivity and decrease musculoskeletal diseases. Our bodies are not designed for sitting permanently and it can weaken our muscles. Office furniture should support the upright position and keep the vertebral column in a natural double-S shape. Alternatively, work environments that require excessive standing should have padded floor mats.
Courtesy of Work Safe, Texas
---
---
Comments
Be the first person to comment!
---
You must Login or Register in order to read and make comments!
Member Login
Don't Have an Account? Click Here to Register.