Regulatory Roundup: OSHA Funding Bill, Tips for Driving in Fog and More
---
---
Regulatory Roundup is a weekly compilation of employee wellness and safety news. You can read the full article by clicking the titles below.
The Occupational Safety and Health Administration (OSHA)
House Appropriations Committee approves funding bill
The House Appropriations Committee approved a funding bill that would significantly boost the budget for OSHA and the Mine Safety and Health Administration. A large portion of the increase would go toward OSHA's federal enforcement. The bill still awaits approval from the full House, but would also require OSHA to submit quarterly personnel reports and update the occupational noise standard.
Studies, resources, trends, news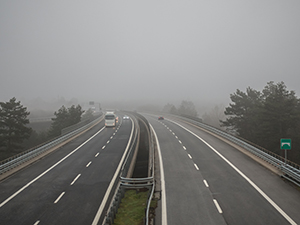 Tips for driving in foggy weather
Foggy weather reduces visibility and creates additional hazards for driving. The Texas Department of Insurance offers five tips for driving in the fog including waiting out the fog, using low-beam headlights, reducing your speed, staying alert and saying put.
Applications are open for America's Safest Companies
Each year, EHS Today presents the most safety-focused organizations with the title of one of America's Safest Companies. To be considered, organizations must demonstrate they have a well-rounded safety culture including items such as leadership support for safety, employee involvement, innovative safety solutions and good communication about the value of safety. Companies must apply by July 15.
2019 list of best safety equipment is released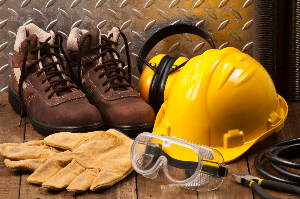 Industrial Safety & Hygiene News (ISHN) released its Readers' Choice Awards containing the best safety products for 2019. Subscribers voted for their favorite personal protective equipment and suppliers in several categories. The final list is posted on ISHN's website.
Courtesy of Work Safe, Texas
---

Visit Program Rules Here
|
Visit From Bob's Cluttered Desk Here
---
Comments
Be the first person to comment!
---
You must Login or Register in order to read and make comments!
Member Login
Don't Have an Account? Click Here to Register.