Regulatory Roundup 03.15.19
---
---
Regulatory Roundup is a weekly compilation of employee wellness and safety news. You can read the full article by clicking the titles below.
The Occupational Safety and Health Administration (OSHA)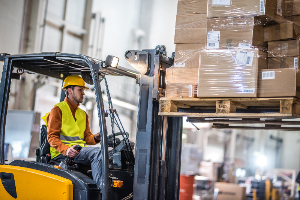 OSHA requests information for possible update of powered industrial trucks standard
OSHA's most recent Federal Register included a request for information on the usage, maintenance, injuries and costs surrounding powered industrial trucks. The agency states it will use the information to determine if it needs to take action to improve worker safety by reducing regulatory burdens and creating jobs.
States sue over electronic reporting rollback
Six states filed a lawsuit over OSHA's decision to eliminate the submission requirement of Forms 300 and 301. New Jersey, Illinois, Maryland, Massachusetts, Minnesota and New York claim the rollback is unjustified and will make workplaces more dangerous.
OSHA slated for budget increase in FY 2020
The Trump Administration's fiscal year 2020 budget proposal shows increasing budgets for both OSHA and the Mine Safety and Health Administration (MSHA). In addition to OSHA's budget increase, the agency is allotted 26 additional compliance safety and health officers and five whistleblower investigators. To offset the increases, the proposal includes eliminating the Susan Harwood Training Grant Program.
Courtesy of Work Safe, Texas
---
Comments
Be the first person to comment!
---
You must Login or Register in order to read and make comments!
Member Login
Don't Have an Account? Click Here to Register.