Regulatory Roundup: 01.11.19
---
---
Regulatory Roundup is a weekly compilation of employee wellness and safety news. You can read the full article by clicking the titles below.
The Occupational Safety and Health Administration (OSHA)

OSHA still operating in spite of shutdown
Although the partial government shutdown has halted many government agencies, the U.S. Department of Labor (including OSHA) is operating with funding from previous spending bills. Employers should be aware that the agency is still enforcing regulations and prosecuting citations during this time.
The American Industrial Hygiene Association (AIHA)
AIHA shares agenda through 2020
More than 54,000 workers die from work-related injuries and illnesses every year. AIHA has identified 15 key issues to focus on through 2020 in hopes of reducing those injuries and illnesses. The list includes opioids, worker fatigue, workplace violence and more.
Studies, resources, trends, news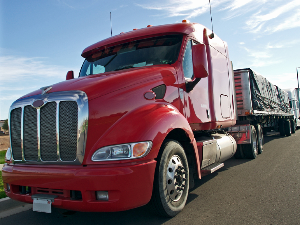 Researchers share safer cranking techniques for truckers
According to the Bureau of Labor Statistics, over 70,000 shoulder injuries occurred during 2016. A recent study observed truck driver's shoulder activity during cranking of landing gears. Results showed that, while raising a trailer, the safest position is standing parallel to it while cranking. Additionally, while lowering a trailer, drivers should face the trailer and crank perpendicularly.
N95 respirators may not provide same protection for nanoparticles
A field test using manikins showed that N95 respirators did not provide 95 percent protection in many situations. Concrete blasting and grinding activities released more nanoparticles than other construction activities and the respirators may not provide the same protection for all categories of nanoparticles. A summary of the field evaluation is available.
---
Visit From Bob's Cluttered Desk Here
---
Comments
Be the first person to comment!
---
You must Login or Register in order to read and make comments!
Member Login
Don't Have an Account? Click Here to Register.