Texas Regulatory Roundup: 03.09.18
---
---
Republished from Work Safe Texas, Regulatory Roundup is a weekly compilation of employee wellness and safety news.
Occupational Health and Safety Administration (OSHA)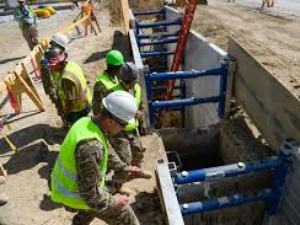 OSHA focuses on rising trench-related deaths
Excavation and trench-related fatalities during the course of 2016 were nearly double the average of the previous five years. Based on this data, OSHA has made reducing them a primary goal for 2018. To accomplish this, the agency plans to increase awareness of trenching hazards and educate employers and workers on cave-in prevention…MORE
Industry experts pled for collaboration during last week's subcommittee hearing
Business owners and experts from various industries testified last week at the U.S. House of Representatives subcommittee meeting on workforce protections to encourage OSHA to work more cooperatively with businesses. They also said that OSHA should expand compliance assistance programs. Gary Hill, a small business owner representing the National Association of Home Builders, testified that small business owners try to remain compliant, but often don't have dedicated safety staff to understand and implement complicated rules…MORE
Texas Department of Insurance (TDI)
DWC regional safety seminars begin March 20
The Division of Workers' Compensation (DWC) is hosting regional safety seminars on common causes of workplace injuries and upcoming regulations in safety and health. The $50 entrance fee will include coffee, snacks and materials for all three presentations…MORE
The American Society of Safety Engineers (ASSE)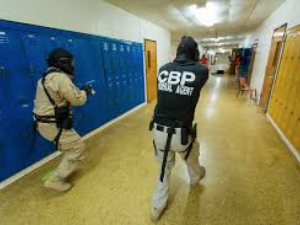 ASSE developing active shooter guide
Workplace violence was the second-leading cause of workplace fatalities in 2016. Due to the critical nature of this safety issue, ASSE is working with experts to develop an active shooter technical report. This is an incremental step in providing further guidance for these incidents. Development is expected to be completed before the end of this year…MORE
Studies, resources, trends, news
Daylight Saving Time starts March 11
On Sunday, we'll set our clocks forward one hour to begin Daylight Saving Time. The National Safety Council reminds everyone that this marks a good time to review a spring safety checklist, including checking smoke alarms and carbon monoxide detectors, reviewing emergency action plans and conducting thorough housekeeping…MORE
Tree care-related fatalities down 22 percent
Fatalities among tree care workers dropped 22 percent in 2017, while incidents fell by 16 percent. The Tree Care Industry Association speculates that complacency played a significant role in the incidents due to the fact that many victims were not following proper procedures, such as being secured at heights…MORE
---
Comments
Be the first person to comment!
---
You must Login or Register in order to read and make comments!
Member Login
Don't Have an Account? Click Here to Register.