12-05-2008, 04:15 AM
I have a gorgeous, shiny kitty who I have loved since she was a kitty and this is what I get for it today. She has always been mean but this may be the last straw!!!
This is all damage from teeth, no claws. I think she hit the bone in at least 3 places as it hurt just like when my docs accidentally hit a bone. This time she bit and hung on, I finally managed to get her off my dam arm...This is definitely my last cat!!!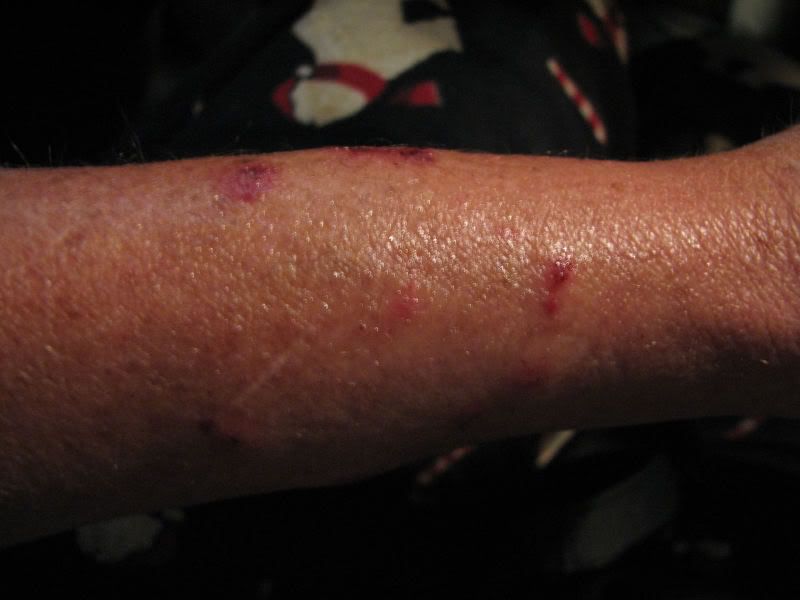 ---
Please click the link below to help provide food for homeless animals. It's free and only takes a second of your time! Thanks
http://www.theanimalrescuesite.com/clickToGive/home.faces?siteId=3
[IMG]http://i99.photobucket.com/albums/l298/dominic1964/smokieonbed.jpg[/IMG]