Safety Alert: Falls Through Skylights and Awareness Behind the Wheel
As a service to our policyholders, Texas Mutual shares serious workplace injury trends based on catastrophic injuries and fatalities reported to our claims department. Not all of these reported injuries are covered by workers' compensation, but our goal is to help you ensure these types of incidents do not happen in your workplace.
Falls through skylights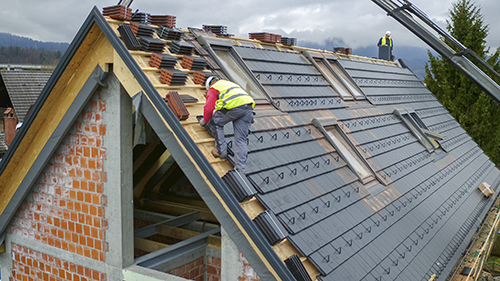 Over the last month, two separate incidents resulted in an employee falling through a skylight. In the first incident, the employee lost their footing and fell. In the second occurrence, the employee was walking on the roof and accidentally stepped onto the skylight. Neither employee was performing work on a skylight at the time.
Most skylights are not designed to withstand the weight of a person. Additionally, the harsh Texas sun can weaken a skylight's components more quickly and lessen its lifespan. It's important to recognize any skylight as a fall hazard and ensure you are protected on the job.
Safety tips:
Before roofing work begins, inspect the area for any unguarded skylights, holes or edges and alert your supervisor of any potential fall hazards.
Clear the area of any unnecessary materials, debris or other tripping hazards.
Do not work on a roof without proper fall prevention or protection measures in place.
Never sit or step on a skylight or its covering.
Awareness behind the wheel
An employee tried to drive around another vehicle that had slowed down to turn, but the employee clipped the turning vehicle and lost control. In a second, unrelated incident, an employee was struck head-on by another driver that had swerved due to a stalled vehicle.
Driving requires your full concentration. One of the main strategies in defensive driving is maintaining awareness of the road and potential obstacles around you.
Safety tips:
Before driving, make a commitment to avoid using a cell phone, eating, grooming or any other potential distractions.
Adjust your seat and steering wheel so that you can sit up straight with both hands comfortably on the wheel.
Continuously scan the roadway for any potential hazards so that you can slow down or change lanes accordingly.
Lower your speed in high traffic or poor weather conditions.
Courtesy of Texas Mutual Blog