Regulatory Roundup: OSHA's Proposed 2020 Agenda, NSC Nominations for Safety Awards and More
Regulatory Roundup is a weekly compilation of employee wellness and safety news. You can read the full article by clicking the titles below.
The Occupational Safety and Health Administration (OSHA)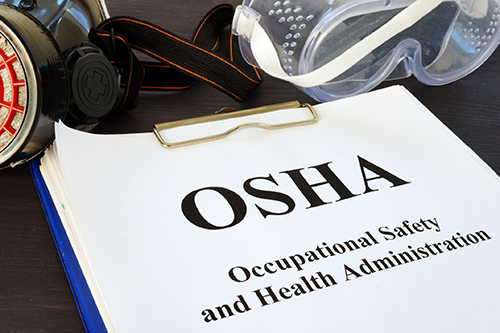 What to expect from OSHA this year
During fiscal year 2019, OSHA increased inspections, safety and health trainings and compliance assistance. Moving into 2020, the agency's agenda includes updating the crystalline silica rule for general industry as well as reviewing possible amendments to Table 1. Additional considerations include addressing regulations concerning walking-working surfaces, lockout/tagout, forklifts and cranes.
The National Safety Council (NSC)
Nominations open for safety awards and designations
The NSC is accepting nominations for five safety awards: the Distinguished Service to Safety Award, the Marion Martin Award, the Community Advancement Award, the Teen Safety Award and the Rising Stars of Safety. The winners chosen will have advanced safety and reduced injuries and deaths through effective actions.
Studies, resources, trends, news
Advocacy groups call on employers to prevent suicides
According to the Centers for Disease Control and Prevention, suicides among the working age population rose 34% from 2000 to 2016. Three advocacy groups created a set of guidelines for suicide prevention and are calling on employers to take a proactive role. The guidelines share a structure for best practices and recommend tools for short-term action.
HeliOffshore releases report to pave way for increased safety
HeliOffshore is an organization for the offshore helicopter industry that intends to provide actionable information to help improve safety. The group released the first safety performance survey of helicopter passenger transport operations for the oil and gas industry, which covers 2013 through 2018. Over the 7.5 million hours flown, 59 accidents and 147 fatalities occurred.
Courtesy of Texas Mutual Blog