Regulatory Roundup: Computer-Based Training Limits, 2020 Texas Workers' Compensation Conference and More
Regulatory Roundup is a weekly compilation of employee wellness and safety news. You can read the full article by clicking the titles below.
The Occupational Safety and Health Administration (OSHA)
OSHA warns of computer-based training limits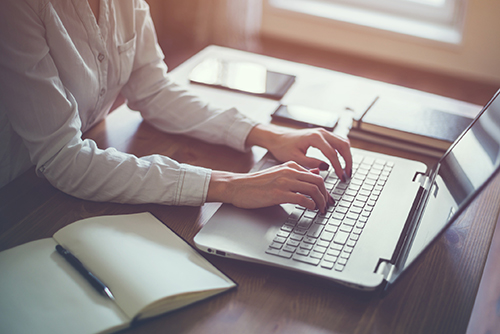 In response to an employer's question, OSHA warned employers that computer training may not meet federal training requirements. The agency's interpretation is that training must result in mastery of the material, meaning that online training should be supplemented by interactive and physical components. Additionally, online training does not allow employees to ask questions and receive answers from qualified trainers in a timely manner.
Texas Department of Insurance, Division of Workers' Compensation (DWC)
DWC announces 2020 Texas Workers' Compensation Conference
The 2020 Texas Workers' Compensation Conference will take place May 19-21 in Austin with a focus on the human element. Presentations will focus on person-centered approaches to safety, claims and medical treatment. Visitors can view highlights from the 2019 conference and stay up to date with 2020 conference information on the event's webpage.
The Mine Safety and Health Administration (MSHA)
No Pattern of Violations (POV) offenders for fifth year
MSHA announced it did not identify any POV offenders for the fifth consecutive year. The agency issues these notices to employers who have a pattern of significant violations, requiring them to stop work until the violation(s) is corrected. Likely factors leading to the lack of POV notices issued include, the agency's online compliance assistance tools and monitoring that notifies mine operators if they are nearing POV status.
Studies, resources, trends, news
Pure Safety Group issues recall of fall protection devices
Last week, Pure Safety Group issued a recall and stop-use alert for its Guardian Fall Protection and Web Device 3-Way Rescue and Retrieval Self-Retracting Lifeline units. The organization stated that no incidents have been reported, but under certain circumstances, braking forces could cause gear misalignment and diminished functionality.
Retail expansion may be responsible for static injury rate
According to data from the Bureau of Labor Statistics (BLS), 2018 was the first year since 2012 that the rate of nonfatal workplace injuries and illnesses did not decline. The only industry sector to record year-over-year increases in its rate is retail trade, specifically in strains, sprains and tears. The retail sector has experienced rapid growth and is also known to hire large amounts of seasonal and temporary workers.
Courtesy of Texas Mutual Blog