Despair, Anger, or Aaction
Winter here in northern New England is long and cold, with short days too often grey. Sunday night sleet driven by howling winds pounded the house, leaving a layer of ice on everything.
We are all facing a northern New England winter – long, cold, dark, with far too little sunlight.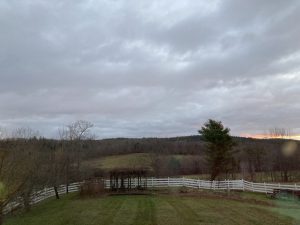 Which leaves each of us with a choice – we can rail against nature, furious that our lives are disrupted, mad at the world. We can scream at each other, curse each other, denigrate and demean, as if this is going to solve anything or be in any way remotely helpful.
Or, we can succumb to lethargy, going through the motions in survival mode, making no difference, taking no responsibility, endlessly waiting for…something.
Or, we can make that something happen.
We can do something positive, something helpful, something neighborly, something kind. Like…
Get takeout, and tip way too much.
Add a few extra things to your shopping list and drop them off at the local food pantry.
Shop for an elderly neighbor, get their mail, shovel their driveway.
Smile at everyone you see – not to worry, they'll see it in your eyes.
Buy $5 gift cards from local merchants and give them to teachers, aides, neighbors.
Be extra patient.
By Joe Paduda
Courtesy of Managed Care Matters