Think good thoughts for me
11-30-2007, 06:32 PM
RE: Think good thoughts for me
Do we have dancing smileys? Because he just called back and HE'S TAKING THE CASE!!!!
In the time I've been waiting for a call back I've heard really good things about him. I was also impressed that he said he is mainly taking the case on the principle of the matter. With the percentage he expects the commission will assign him for his fees he'll break even, but after I told him what the IC has been doing it really ticked him off and he decided to take it on a goodwill basis. I see him for an in depth meeting on Tuesday.
11-30-2007, 06:37 PM
(This post was last modified: 11-30-2007 06:39 PM by medhavi.)
CRABBY
Banned

Posts: 1,662
Joined: Aug 2007
RE: Think good thoughts for me
Kudos shugar...your pacing worked....that is so wonderful....there are good guys out there and he sounds very standup guy, especially with taking it on for principle alone.....good going...I'm so happy for you....
as far as dancing, this was all I could find in my files...enjoy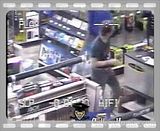 ---
no where to hide
11-30-2007, 07:15 PM
RE: Think good thoughts for me
Oh that's hysterical! I've never seen that before and that's pretty much how I feel about now
12-01-2007, 02:29 AM
tony47
Member


Posts: 112
Joined: Oct 2007
RE: Think good thoughts for me
that sounds real good like he will fight hard for you Good Luck !!!!
---
WORKERS' COMPENSATION NEITHER WORKS NOR COMPENSATES!!!
12-01-2007, 03:27 AM
Pooh
Looking for hunny trees !!!!!


Posts: 1,352
Joined: Apr 2007
RE: Think good thoughts for me
great cookie
now on with the work at hand and getting better
12-01-2007, 08:51 AM
RE: Think good thoughts for me
I'm Very Happy For You Shugar!! Now You can rest a bit abd Work on Getting better!!
---
Failed Back Surgery, Chronic Pain, Totally Disabled.

Knowledge is Power, Especially in the World of w/c. Learn as Much as You can about Your States w/c Laws, and don't Fight Battles alone, They Use Attorney's, and so Should You!!
12-03-2007, 09:10 AM
Lilly
Waver of the wand !


Posts: 2,589
Joined: Apr 2007
RE: Think good thoughts for me
Shugar!!! YIPPEEEEEEEE !
I'm so glad for you! It HAS to be a great RELIEF
Prayers continue for you, Lilly
---
Injured worker, & tired of it all! I'm too old for games!!

A careless word may kindle strife, a cruel word may wreck a life, a timely word may level stress, and a loving word may heal and bless!
Possibly Related Threads...
Thread:
Author
Replies:
Views:
Last Post
Can I get some thoughts on this...
heynow
4
736
05-30-2012 12:06 PM
Last Post: heynow
Sitting here in crying pain, second thoughts on settlement.
weezle735
6
2,891
06-27-2011 02:59 PM
Last Post: weezle735
Neuropsych info-Your thoughts please!
BooBoosNeck
2
1,122
05-18-2011 11:31 AM
Last Post: BooBoosNeck
Thoughts on my Injury Rating?
chicagoHdiscs
7
3,066
08-05-2010 09:56 PM
Last Post: Cycler
New to this, would like your thoughts
mytruck
8
2,122
07-15-2009 11:54 PM
Last Post: mytruck
Your thoughts
fencer11
13
3,271
04-11-2009 09:54 AM
Last Post: Still in Limbo
Your thoughts... PLEASE
kawika318
18
4,029
10-10-2007 02:19 PM
Last Post: 1171
Your thoughts, Please
luvmydogs
10
2,884
04-30-2007 01:01 PM
Last Post: Bad Boy Bad Boy
User(s) browsing this thread: 1 Guest(s)
WorkersCompensation.com Attorney Locator Service. Get a free consultation today!