---
RE: BINGO BINGO BINGO lets all play - MJC - 07-25-2009 01:06 PM

AQA,
Good one, very good one.....lol.

Cajun Hugsssssssss,
MJC


---
RE: BINGO BINGO BINGO lets all play - bronco54501 - 07-25-2009 02:14 PM

Mine decided to take a break and go to the casino..................


---
RE: BINGO BINGO BINGO lets all play - chrischris - 07-25-2009 02:53 PM

I think my horse has lost all track of what this is about. Today I caught him over the fence and playing with the cows. Ugh!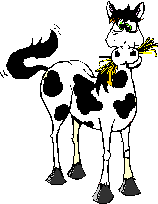 ---
RE: BINGO BINGO BINGO lets all play - sparkey - 07-25-2009 05:43 PM

Due to a certain person on this forum that took the time to send me a private message that it would not be appropriate to tell how many words everyone gets as it may DEPRESS people , I am withdrawing from the bingo game. I did not see anything wrong with us knowing the standings of the game as we have in the past. Who ever had the words always gave us a update as how many had what to see how we were doing. If a simple game such as this depresses people then I feel we should not play such a game. I thought it was all in fun but apparently some people take it much more than that.

Sorry to upset anyone about this situation but I do not want to cause further depression for anyone with a simple game such as BINGO. Good luck to whoever wins. AQA you can throw my words in the trash! Sorry Red as I do not need to receive private messages that I am depressing someone by asking how many words everyone has and maybe saying I had 9 words may have depressed someone..

PS, I have seen throughout this game sofar that people have said how many they have each time words are called. For now on I suggest you may want to keep it to yourself or you may get a private message from someone saying not to.


---
RE: BINGO BINGO BINGO lets all play - AQA - 07-25-2009 06:03 PM

I really do not want to do this, but I think I need to clear the air.

In reference to what SPARKEY is refering to to.

I sent SPARKEY the following PM

QUOTE " Due to your last post, I thought I would stop by and let you know that the highest so far is 9 and the lowest is 4. I don't think it is appropriate to post that on the forum. Some people may et a little depressed over it.

By the way, YOU do have some competition.

Take Care "

In the second sentence I left out the words "FOR ME".

That is my belief. I know that If I found out someone had 5 more than me and only needed 6 more the win. I would not be that interested in the game. One of the great things about the game is the personel interest.

The above are my thoughts. This time my thoughts offended someone. I have sent her two PMS. trying to explain and say I am sorry.

I wish to do no harm to this game. Heck, I don't know, maybe my oppinion is wrong.

Anyway, You all will have to decide own your own. If you think my oppinion is wrong, PLEASE LET ME KNOW.

Take Care


---
RE: BINGO BINGO BINGO lets all play - sparkey - 07-25-2009 06:51 PM

In the past the person who held the words always gave us a update on how we all were doing. It is very hard for us to know if we are way behind or doing well. I was just simply asking if you could give us a update on how we all stand as we have had in the past of all the games we have played in bingo.

I NEVER saw anyone get depressed or lose interest in the game as every day the words are different and you could have none , and jump all the way to having a bingo. I have NEVER seen anyone lose interest as there is always hope of catching up. It does not take long. This is the first bingo where we were refused to see the standings due to maybe DEPRESSING someone.


---
RE: BINGO BINGO BINGO lets all play - bronco54501 - 07-25-2009 08:50 PM

I just want other 2 know that this is my first time playing. And I think it is rolling along just fine. And I guess I never thought of it before but I can see how it may bother some, but then again nobody here has the power to know who will be depressed over this game or what 1 person might say....... But this is not who is sticking up for who for you both made very good points. But I do believe AQA had the best intrest for the whole gang playing in general.......


And if I offeneded anyone over my post well consider the source my wife calls me a bunch of names but Admin will get mad at me for telling you's......................


---
RE: BINGO BINGO BINGO lets all play - Tuffy - 07-25-2009 09:01 PM

My opinion is, The words we sent to whoever was receiving all the words were just to confirm when someone called Bingo. It was that persons choice to post how many words each person had, other wise we didn't have to check our own words as that person could do it for us.
This is suppost to be a stress and depression release , fun game.
Am I making any sence???????

I am having fun!!!!!!!!!


---
RE: BINGO BINGO BINGO lets all play - bronco54501 - 07-25-2009 09:06 PM

I did not add to last post but I'm having fun also,,,,,,,


---
RE: BINGO BINGO BINGO lets all play - red1030 - 07-25-2009 09:27 PM

Hi all... first I want to apolozie for not paying a little more attention to this game. The last week has been hell on wheels for me, and I guess that is my only excuse. I don't have access to a computer at the house only in the apartment so I wasn't here most of the time..however, in reading the post, I feel that maybe I didn't do a good job of explaining the game and how it has worked. I will admit that in the beginning when the person holding the number of who has what would say how many each had, I was not sure that was a good idea, however, it caught on and everyone seem to rally to the competition. from the beginning with Spring handling the words for me, we have known who was where most of the time..I do understand AQA's position on this situation as it was mine in the beginning as I said, 2-3 years ago. AQA, I changed my opinion after watching everyone's response to who had what etc etc etc... and that it most likely added to each of the players sense of competition and I believe now fun. I am so sorry that Sparkey has felt offended as I know without a doubt that that was not your intent. Sparkey, I would like to asked you to continue to play .... and that if anyone wants to say or ask who has what then lets take a vote. if you want to know... who has what and you feel that it is ok to ask, then please say so in a post. If you feel that it is depressing or takes away from the fun at all, then say that also. Truth is best...each of YOUR feelings matter to me. I would not try to do this if they did not. I know that maybe you do not see sponsering a BINGO game as any thing big or little, and I am not going to say it is big, but it is another task for me to complete, and anyone who knows me knows that my table is ful most of the time. I enjoy doibng this task however, becasue I feel it brings most of you pleaure and enjoyment and that is what I like to think I can do. I do not contribute a lot interms of information or other things, but I do hope that I can bring someone some pleasure in their lives especially when they are going through something as stressful as changes in health, pain control, jobs, social freedoms, physical changes, financial changes and so much more... please lets all vote honestly on this situation and until the vote is in, lets not mention who has what. I do believe saying I got a word or my horse is out of the gate and catching up etc etc is ok... this time tomorrow I will let you all know what the vote is. Instead of putting it in a post, just send it to me pm if you feel more comfortable doing it that way. Your vote is important. thanks everyone for playing, thanks for being a BIG important part of my life, thanks for being WHO each of YOU are...and AQA and Sparkey thanks for bring this to my attention that we maybe depressing people by stating who has what or we may not...it is unknown to me at this time. However Sparkey there is no doubt in my mind that AQA did not mean to do anything that would offend you and AQA I know that you were trying to just look out for all.... Sparkey you have done nothing wrong at all...you were just doing as we all have done in the past and if you look at all th epost they are talking about who has what.... please continue to play .... lets vote all...let me know what is the best way to handle this situation. I really believe you are all the best of the best... and I thank God daily that he has brought each and everyone of you into my life. thank you Red


---